By this point, we are all well-ensconced into our environment and used to working from home; however, the feeling of constantly remaining in the same place is definitely wearing on us. Fortunately, there are tools to help us from going completely crazy:
Work From Home Survival Kit
This kit is sure to keep you amused as your workday goes on. The items inside are functional, fun, and everyone in-between; the kit contains earplugs, a webcam cover, a conference call bingo card, a PJs or Pants decision coin, a fidget cube, and a desk yoga guide.
Work From Home Virtual Meeting Cards
These cards will make your Zoom meetings more fun and engaging. This deck features cards such as "1 Minute Left,"" BRB," and the classic "YOU'RE ON MUTE!". The deck includes a total of 20 cards.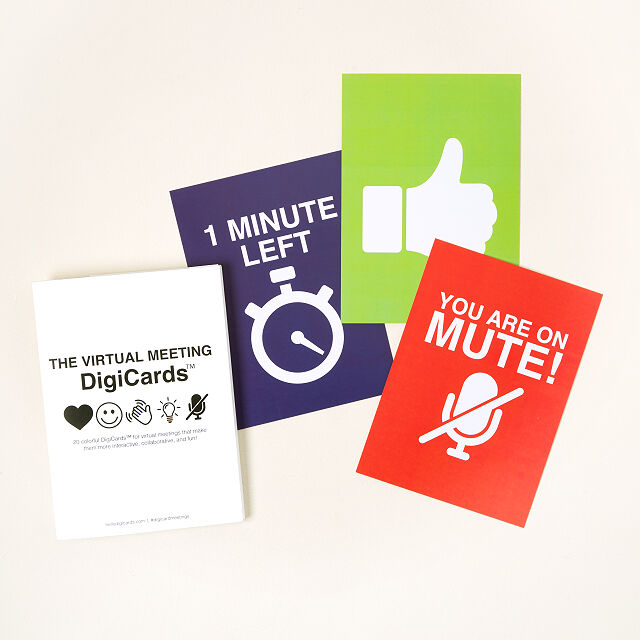 Ergonomic Active Sitting Stool:
Since you can't sink into the sofa and do some quality binge-watching, you can at least do some "active sitting." This stool compresses when you sit and keeps your core muscles awake, putting you at desk height and improving your posture and circulation.
Physical Mute Button
Let's be honest, we've all done it- we've all forgotten to hit the mute button on a video call. This button can help with that; just plug it into your computer and download the coordinating software to set the "mute" and "unmute" button colors, and you're good to go!
Cold Brew Coffee and Carafe
Let's face it- the comfort of working from home has made us all really comfortable, and we could probably use some help staying alert during our workday. This 2 in 1 coffee maker and carafe does it all: add the coffee grounds to some cold water and leave it to steep at room temp for 12 to 18 hours. After that, press the button to fill the carafe! The insulation on the carafe will keep your brew cold throughout the workday.
(All of these items are available at uncommongoods.com).