The United States and China, the world's two largest emitters of carbon dioxide agree to boost cooperation in a joint declaration to tackle climate change by reducing methane emissions, protecting forests, phasing out coal, and transitioning to clean energy. Both "recall their firm commitment to work together" to achieve the 1.5C temperature goal set out in the 2015 Paris Agreement. They aim to elevate efforts to close the "significant gap" that remains to achieve that target.
"Together we set out our support for a successful COP26, including certain elements which will promote ambition. Every step matters right now, and we have a long journey ahead of us," Kerry told a news conference.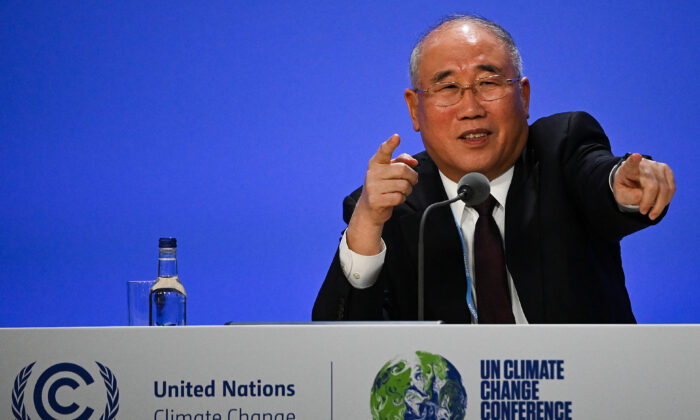 Image Credit: gettyimages.com
Xie told reporters that the deal would see China strengthen its emissions-cutting targets and develop a national plan on methane. He also said both countries wanted to do more to stop deforestation.
"Both sides will work jointly and with other parties to ensure a successful COP26 and to facilitate an outcome that is both ambitious and balanced," Xie said.
U.N. Secretary-General Antonio Guterres welcomed the agreement between China and the United States.
"Tackling the climate crisis requires international collaboration and solidarity, and this is an important step in the right direction," Guterres tweeted on his Twitter.
Xi pledged at the UNGA in September that China would achieve carbon neutrality before 2060.