This article contains spoilers.
We all hate the untimely death of our favorite potato poster girl. But we hate her killer even more. Everyone who watched the latest Attack on Titan episodes was appalled at how swift the death of Sasha arrived, and some even cried their eyes out upon the news. This sadness turned into rage and Gabi has become the butt of hate memes. But as an objective viewer, I think we have to put our love for Sasha aside and be more understanding of Gabi's situation.
1. Gabi was a victim of war

Gabi lost people who were important to her when Eren stormed Marley. She saw childhood friends get crushed right before her eyes. She was brainwashed and was made to believe that all people from Paradis are monsters. The biased beliefs of Marleyans were enforced on her as portrayed by Isayama through segregation and discrimination.
She grew up in a system that told her that the only means to survive was to be promoted in the military so that her race can repent for their sins. The events that led to Sasha's death didn't happen overnight, but was a byproduct of systemic brainwashing. It's important to understand that she was an impressionable child, and a child soldier that sought the affirmation of her commanders. I don't think it's her fault that she retaliated the way she did based on her upbringing.
2. Gabi had a change of heart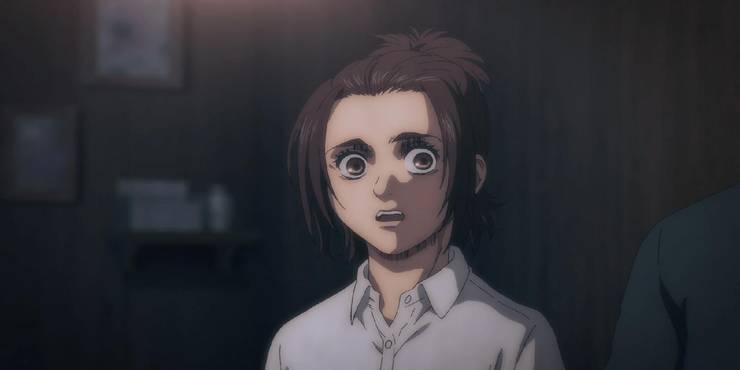 Much later in the manga, she was exposed to people from Paradis. She even made friends with Kaya Braus, Sasha's adopted sister. Kaya was a benevolent character that concealed Marco and Gabi's true identities on their journey back to Marley. She was also used as a character that poked holes into the beliefs of Gabi along the way. She was important in making Gabi admit that people from Paradis aren't devils, and that people from Paradis are just largely misunderstood. She realized that shooting Sasha was wrong after her beliefs are debunked, and she crucially helps the Survey Corps battle against Eren and Zeke during their confrontation within the walls at chapter 120.
3. Sasha wouldn't have blamed Gabi
We all know that Sasha didn't snipe Gabi even when she had the opportunity to. Gabi simply jumped aboard and killed Sasha out of anger, and that caused most of us to be just as angry at Gabi. But Sasha wouldn't have blamed her, as Jean puts it in the later chapters, "if we just talked". Sasha would have understood that this girl was raised under a bad environment and that her hatred was driven by an ideology that she couldn't fully grasp.
Just as how Sasha saved Kaya, she wouldn't have posed harm on Gabi nor would she have blamed her for the circumstances she was born under. That's what makes us love Sasha: she was the kind, sensible, and happy-go-lucky spirit that we hoped to be alive and eating meat by the very end of it all.  But she wouldn't have blamed a brainwashed child.
It's hard not to get angered at Gabi, but it's more important to understand the lesson Attack on Titan imparts on us: hatred breeds hatred. Without a proper conversation and without truly understanding one another, conflict ensues. It might be hard to forgive, but it's one step ahead into breaking the cycle of hatred that was well-written by Isayama.