Indonesia is known for its ghost stories and folklores. If you are a fan of horror films like me, you should check out these films. These are the Top 5 Indonesian Horror Movies that I recommend you to watch.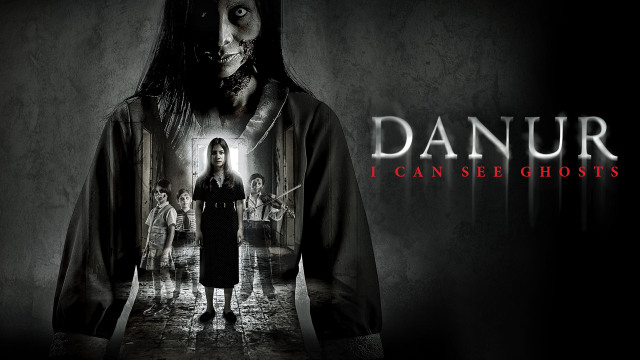 5. Danur (2017)
This 78 minutes long movie is directed by Awi Suryadi and produced by Pichouse Films. The movie was released in August 2017 and starred Prilly Latuconsina, Sandrinna Michelle, Shareefa daanish, Indra Brotolaras, and many more. This movie is the first sequel of the "Danur" series. The movie was inspired by the novel "Danur", written by Risa Saraswati.
The movie talks about a young girl named Risa who befriends 3 ghosts, Peter, William, and Janshen. However, things got messed up when an evil ghost kidnapped her younger sister.
4. Makmum (2019)
Released in August 2019, this movie was directed by Hadrah Daeng Ratu and is 95 minutes long. The movie was produced by Blue Water Films and Dee Company and was inspired by "Makmum" a short film by Riza Pahlevi. The movie was starred Titi Kamal. Ali Syakieb, Tissa Biani, Adila Fitri, and many more. 
The story is about a Riri known as Kiranti, a woman who cannot take care of a school dormitory due to her age. Three girls who stayed in the dorm due to their grades reveal being disturbed by a ghost. Riri does not believe it, but she is also being disturbed after a while. Scared that their lives might be in danger, Riri finds ways to save their lives.
3. Pengabdi Setan (2017)
"Pengabdi Setan" or "Satans's Slave" was directed by Joko Anwar and was released in September 2017. This 107 minutes movie was produced by various production houses from different countries: Rapi Films from Indonesia, CJ Entertainment from South Korea, and Paramount Pictures. The movie was starred Tara Basro, Bront Palarae, Ayu Laksmi, Endy Arfian, and many more.
The story tells about a family of six. The mother was suffering from an illness, and due to that, the family needed a lot of money to pay the medical bills. Because of financial issues, the family decided to move to the grandmother's house. Soon after three years, the mother passed away, and unexplained things began to happen. Rini, the eldest, found the twisted truths of the family and stopped it from happening. 
2. Perempuan Tanah Jahanam (2019)
"Perempuan Tanah Jahanam" or "Impertigore" is a 107 minutes long movie and is one of Joko Anwar's work of arts. This movie was released in October 2019 and produced by various production houses from different countries, Rapi Films and Base Entertainment from Indonesia, CJ Entertainment, and Ivanhoe Pictures, from the US. The film was starred Tara Basro, Marissa Anita, Christine Hakim, Ario Bayu, Asmara Abigail, and many more.
The story tells about Maya, who has a financial issue living in the city. She found a photo of her parents with a big house behind them. Thinking that her parents might be left inheritance, she went back to her hometown with her friend. Unfortunately, when she got there, the townsman did not welcome her. She also notices the bizarre tradition of that village. Soon she found out why the townsman was cold towards her and the secrets of her family.
photo credit: CNN Indonesia
1. Ratu Ilmu Hitam (2019)
"Ratu Ilmu Hitam" or 'The Queen of Black Magic" is a 99 minutes long movie released in November 2019. This movie was directed by Kimo Stamboel and produced by Rapi Films and Screenplay Films. The film was starred Ario Bayu, Hannah Al Rasyid, Adhisty Zara, Ari Ilham, Muzakki Ramdhan, and many more.
The story is about Hanif, a man that brought his family to an orphanage where he grew up in. His friends Anton and Jefri came with their families too. They came back because of bad news where Bandi, the director, is dying. They all were talking with each other and reminiscing their memories together. Soon some paranormal things began happening, and each of them started to disappear, one by one. 
These movies might not be scary for other people, but they are the ones that gave me shivers. Some of these movies have scenes showing too much blood, so I am giving you a heads up. So, these are my top 5 scariest Indonesian horror movies I have ever watched. Enjoy watching them, guys!