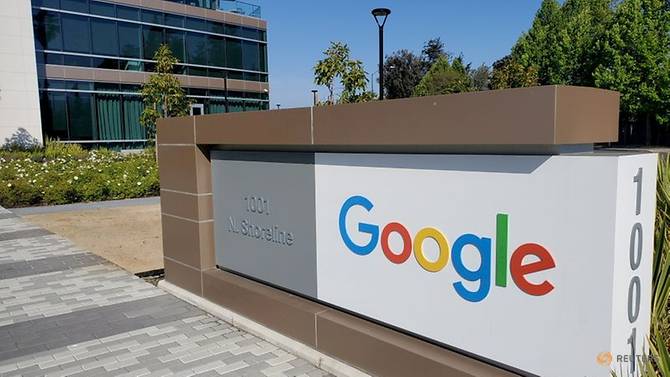 Image source: Reuters/Paresh Dave/Channel News Asia 
The largest tech companies in the United States have now been requiring their employees to receive vaccination against COVID-19 to be able to work inside their offices after the spread of the very contagious Delta variant of COVID led to new cases across the country, according to the report by Channel News Asia. 
The holding company of Google and Facebook, Alphabet has decided to implement the requirement on Wednesday, July 28. 
Chief executive officer of Google Sundar Pichai said that the tech giant will allow employees to work from home until October 18, adding, "Anyone coming to work on our campuses will need to be vaccinated… We're rolling this policy out in the United States in the coming weeks and will expand to other regions in the coming months". 
Google said that it will implement the policy in various ways, especially the availability of the vaccines against coronavirus. 
Pichai added, "I hope these steps will give everyone greater peace of mind as offices reopen… Seeing Googlers together in the offices these past few weeks filled me with optimism, and I'm looking forward to brighter days ahead". 
Companies worldwide such as Google and Facebook switched to working from home last to shield their workers from exposure to COVID-19, and Pichai said that Google has been paying some of their employees unable to work due to the shutdown of offices as well as helping many of them obtain vaccinations. 
He added, "Even as the virus continues to surge in many parts of the world, it's encouraging to see very high vaccination rates for our Google community in areas where vaccines are widely available… This is a big reason why we felt comfortable opening some of our offices to employees who wanted to return early". 
Facebook made the same decision on Wednesday, and vice-president of people for Facebook Lori Goler told Agence France-Presse, "We will be requiring anyone coming to work at any of our US campuses to be vaccinated… We will have a process for those who cannot be vaccinated for medical or other reasons and will be evaluating our approach in other regions as the situation evolves". 
Deadline reported that video streaming service Netflix also required for its actors and staffers in its productions within the United States, while Bloomberg News reported that Apple seeks to get customers and staff, with or without vaccinations, to wear masks again within its premises, but neither Apple nor Netflix responded to queries about them. 
Tech giants such as Microsoft and Uber have also been expecting their employees to work in their offices again after lockdowns pressured them to work from home for months, while Salesforce announced in April that it will let vaccinated workers return to some to their offices. 
The requirements of many companies for their employees to receive vaccinations against the virus has recently drawn flak from several labor unions and critics of mandates for infringing on the personal freedom of employees. 
US president Joe Biden said on Tuesday that his administration will consider vaccinating more than two million federal workers, and the states of California and New York announced plans for vaccinations or weekly tests for the employees of their governments.