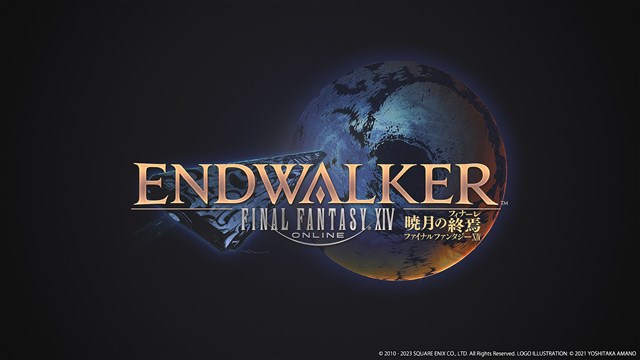 Square Enix has announced the title of the next major update patch 6.4 for FINAL FANTASY XIV (hereafter, FFXIV) as "Sinner of the Throne". The release is scheduled for late May 2023.
Patch 6.4 "Sinner of the Throne" will be released in late May 2023!
The next major update, patch 6.4 "Sinner of the Throne", will be released in late May 2023. FFXIV's official live broadcast "The 76th Producer Letter LIVE" delivered today includes the main story, a new subjugation / annihilation battle "Golbeza Destruction Battle", a new raid dungeon "Manmaden Pandemonium: Heaven Hell", etc. announced various new contents.
Major Content Coming in Patch 6.4
Main Quest Sinner of the Throne
New Raid Dungeon Pandemonium Pandemonium: Hell
New instance dungeon Celestial Intermittent Herm Island
New subjugation / annihilation battle Golbeza annihilation battle
New Variant Dungeon Rokkonsen (Patch 6.45)
New Another Dungeon Ibun Rokkoneyama / Ibun Rokkoneyama Type 0 (Patch 6.45)
Blue Mage Update (Patch 6.45)
A New Illusion Battle: The Phantom Demon God Zuruwarn Battle
Guren no Liberator Saga Content Supporter Support *Dungeons that appear in the main quest up to Patch 4.0
A thriving Tataru store
Hildibrand Returns (Patch 6.45)
Weapon Enhancement Content Mandaville Weapon (Patch 6.45)
Tool Enhancement Content Moen Tool (Patch 6.45)
Uninhabited Island Development Update
Ocean Fishing Update
Allagan Tomestones: Divine Comedy
New crafting recipe
New mount minion emote
…and more!
In the future, we plan to release more detailed information and screenshots of each content. looking forward to!
Up to 96 hours playable! Free login campaign in progress!
FFXIV is running a free login campaign until May 8th. Campaign targets can log in to FFXIV for free and play the game for free for up to 96 hours from the day they log in. Even those who have been away from FFXIV for a while, feel free to take a look at FFXIV "now"! Click here for campaign details (https://sqex.to/Mytev).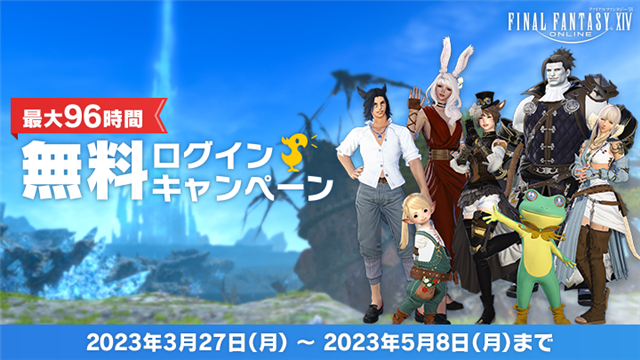 © 2010 – 2023 SQUARE ENIX CO., LTD.