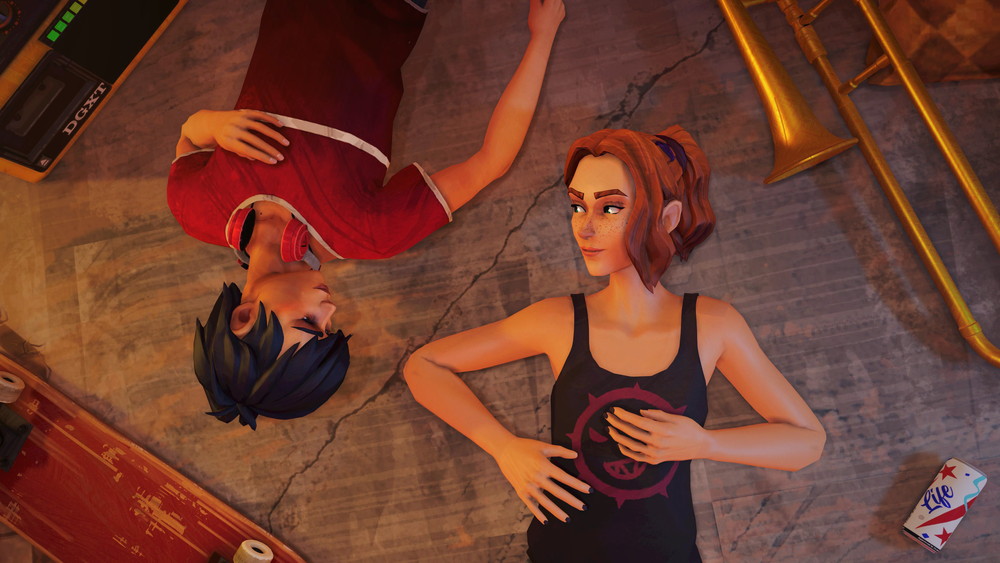 PLAION has started distribution of PS4, PS5, Xbox One, Xbox Series X | S, PC, Switch "Road 96: Mile 0 (Mile Zero)" today on April 4, 2023. In commemoration of the release of "ROAD96: MILE0 (Mile Zero)", a launch trailer has been released.
Click here for the launch trailer link
■Introduction of the game
"ROAD96: MILE0" is a story set in "White Sands", the most luxurious area of ​​"Petria", just before the road trip of "Road96" which started in the summer of 1996. Players alternate between Zoe and Kite, two teenagers with opposite origins and beliefs.
● Story introduction
Zoe is one of the main characters of "Road 96". She comes from the city's wealthy class, and her father is the Oil Minister of the Tilak Presidential Palace. On the other hand, another main character Kaito is born in Colton City, which is dangerous and dark. Together with her parents, she sought her job and moved into a luxury mansion in White Sands to escape the pollution of her city. Two years ago, her family had the chance to live in her VIP room and met Tilak, who lived there.
Zoe is attracted to Kaito's darkness and gradually becomes close to him. As she spends time with him, she learns the disturbing truth about her country and her own father. As Zoe is forced to flee her hometown and what really happened in the border attack in 1986, their friendship will be put to the test. How will it affect the fate of the two stories? Can they remain friends?
If you use the "Stronger Together Bundle", which includes the e-book "Road96: About a girl", you can enjoy a more fulfilling experience. In addition, the OST containing The Midnight's "Land Locked Heart" and original songs are included, so you can enjoy the world view of the work.
The e-book, Road96: About a girl, is a must-have for figuring out what happened to Zoe between the first film and this one. New locations in Petria are revealed, allowing you to revisit important events from a different angle with Jarrod, Stan, Mitch, Alex, Fanny and John. Currently, it is only available in English and French, but it hides a secret that can only be read in this e-book.
For an in-depth experience of the Road96 universe, the Full Journey Bundle includes two games: the predecessor Road96 and its prequel Road96: Mile0.
* The OST and e-book can be purchased as independent DLC.