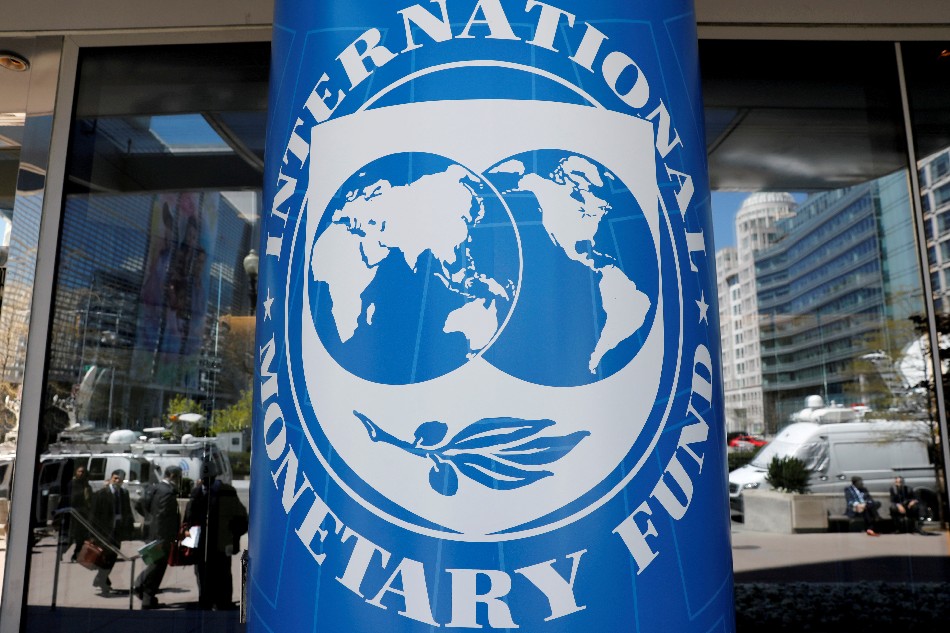 Image source: Yuri Gripas of Reuters/ABS-CBN 
The International Monetary Fund or IMF has released an updated version of its World Economic Outlook on Tuesday that increased expectations for wealthier countries such as the United States while lowering those for developing countries that struggled to curb the spread of coronavirus, based on whichever country has better access to vaccines against COVID-19 and financial assistance in stronger economies, with businesses bearing the brunt of the lockdowns, according to the recent report by Reuters and ABS-CBN.
Chief economist Gita Gopinath of the IMF told a news conference that doctors have fully vaccinated almost 40 per cent of the population in richer countries versus 11 per cent in the countries with emerging economies and a small portion in poorer countries, adding, "Faster-than-expected vaccination rates and return to normalcy have led to upgrades, while lack of access to vaccines and renewed waves of COVID-19 cases in some countries, notably India, have led to downgrades".
The IMF updated its forecasts for the United States from 0.6 per cent in 2021 and 1.4 per cent in 2022 in April so that it now expects the country to expand its economy by 7.0 per cent and 4.9 per cent respectively, expecting the US Congress to approve the proposal by US president Joe Biden to fund infrastructure, education, and families with USD 4 trillion, alongside the improving results of the spending plans of the United States and the ongoing progress on vaccinations there.
The IMF rated the United Kingdom the highest on its list from 1.7 per cent to 7 per cent due to the better adaptations of the country to the restrictions than it previously thought. It gave the euro zone a rate of 0.2 per cent for this year while cutting points for Japan by 0.5 due to the increase of infections and further restrictions in the first part of the year.
It reduced points for India by 3 per cent to 9.5 per cent for this year due to its struggles with massive waves of infections there and China by 0.3 per cent due to rollback of financial and public support, as well as lowering expectations for Indonesia, Malaysia, the Philippines, Thailand, and Vietnam where recent waves of infections are ongoing, expecting developing economies of Asia to grow by 7.5 per cent down from 1.1 per cent in April.
The IMF cited the impending recovery of low-income countries due to the slow rollout of vaccines as a basis for decreasing their points by 0.4 per cent.
Gopinath said that the IMF sees pressures in inflation as temporary due to mismatches between supply and demand as struggling economies and high readings of inflation return to normalcy next year, but she cautioned that bottlenecks on supply might destabilize expectations of inflation next year if they last much longer.
She added, "While we are seeing wages going up for some sectors, we are not seeing that as a broad-based phenomenon and inflation expectations are anchored… However, we still aren't out of the woods yet".
The IMF warned that the reassessment by the Federal Reserve of its outlook on inflation and its attempts to tighten monetary policy would worsen the lot of emerging markets, driving out more capital and increasing borrowing costs.
It added that newer risks such as newer variants of COVID-19 that can lead to newer restrictions might hamper economic activity and recovery further again, citing a cut by 0.8 per cent from the growth of the global GDP this year and next year that might yield a global loss of output of USD trillion by 2025 in a scenario that affects both emerging markets and wealthier countries with high hesitancy for vaccines.
It added that the ongoing disagreements between Democratic and Republican legislators in the Congress of the United States might scale back spending plans for infrastructure and social services, which can expand the economy of the country by 0.3 per cent this year and 1.1 per cent next year.
The IMF still urges countries to spend for healthcare programs such as vaccinations, support vulnerable sectors as well as invest in sources of productivity, and aid the transition to an economy with low carbon.