A big aspect of dark tourism involved the visiting of museums related to dark subjects, including things like dark medical subjects, including things like dark medical subjects, disasters, and funerals. I had already been researching museums in general when I came up with this list, so choosing which museums to write about was east.
Here are seven museums that are related to death and funerals:
National Museum of Funeral History
Located in Houston, Texas, this museum aims to educate about and preserve the heritage of death care. It houses the USA's largest collection of funeral artifacts. Items exhibited include the death mask of Abraham Lincoln.
Museum of Funeral Carriages, Barcelona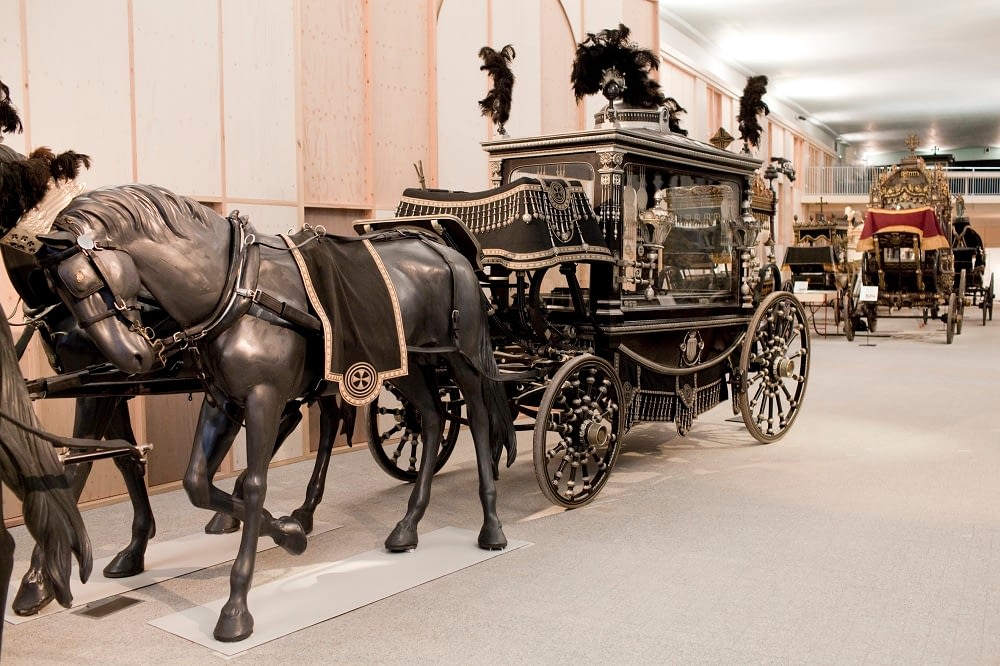 Located at Barcelona's Montjuic Cemetery, this museum houses Europe's only public display of funeral carriages. Created in 1970, it was housed in the basement of a funeral home until 2012. Dating as far back as the 18th century, the collection contains 3 motor hearses, 6 coaches for transporting relatives, and 13 ornate funeral carriages.
Museum Tot Zover
Known in English as the Dutch Funeral Museum So Far, this Amsterdam Museum is in a memorial park alongside a cemetery and a crematorium. The museum's collection displays the funerary customs of various cultures in the Netherlands; it includes items such as funerary masks, caskets, and urns, as well as media demonstrating funerary practices.
Museum of Death
Originally established in San Diego in 1995, n what was supposedly that city's first mortuary; they moved to their location on Hollywood Boulevard in Los Angeles in 1999. They have an additional location in New Orleans. Their collection includes films regarding autopsies, explicit crime scene photos, and serial killer memorabilia, as well as various examples of taxidermy and crime scene recreations.
Museum of the Souls of Purgatory
Known in Italian as the Museo delle Anime del Purgatorio, the museum is inside the vestry of Rome's Chiesa del Sacro Cuore del Suffragio. Located inside a single room of the vestry, the small collection contains mainly documents and photos.
Funeral Museum Vienna
Known in German as the Bestattungmuseum, this museum's collection gives a comprehensive look at funeral and burial customs and rites, as well as funerary art and perspectives on death. It includes more than 600 artifacts, including things like funeral regalia, hearses, urns, and coffins.
Museum for Sepulchral Culture
Located in Kassel, Germany, this museum is all about death, burial, mourning, and commemoration. The 1400 square meters of exhibition space display both permanent and special exhibitions; they include testimonies of sepulchral culture, mourning apparel, sculptures, and other death and dying-related offerings.