One of Mexico's typical dishes is "Chile en Nogada". Originating in the city of Puebla, the poblano chile is stuffed with a picadillo stew (ground meat seasoned and mixed with vegetables), and the chile is covered with walnut cream and pomegranate.
The colors that can be seen in the dish are green, white, and red. Representing the Mexican flag. The same reason why this dish is usually consumed in the celebration of the country's Independence Day (September 16).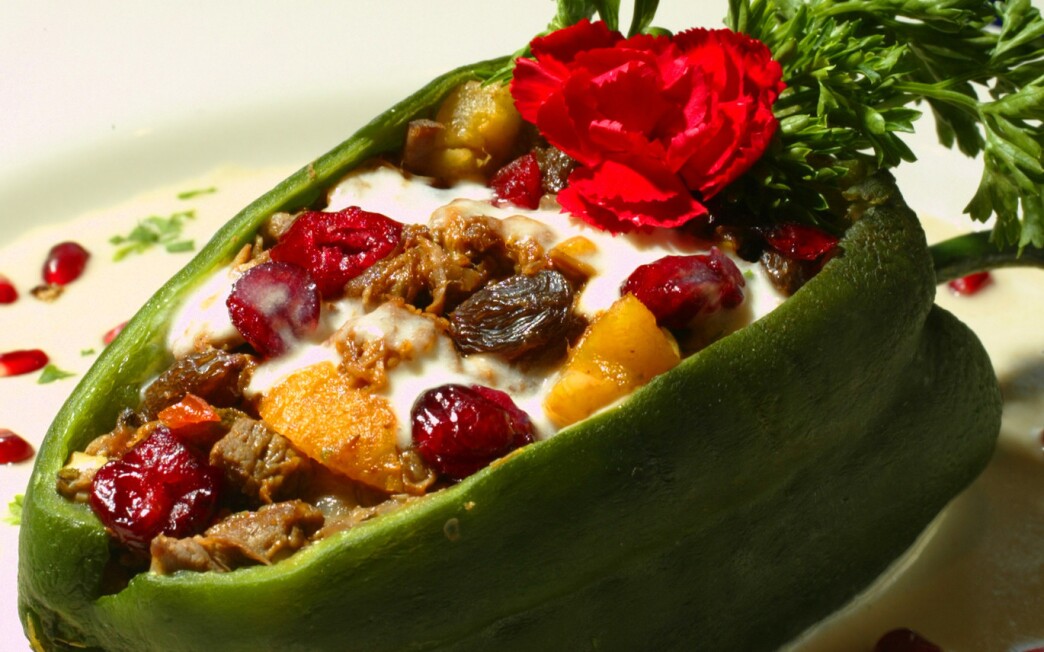 (Photo source: latimes.com)
According to legend, during that month in 1821, Agustin de Iturbide passed through Puebla after signing the Treaties of Cordoba, and the town's nuns created a dish following the colors of his army's uniform. Those colors (green, white, and red) represent Religion, Union, and Independence.
This story is not the only one that runs through the streets of Mexico, since it was mentioned that in those times the colors of the Trigarante army had no influence, and there were no nationalist ideas in the 20th century. This theory affirms that the aforementioned colors began to be represented until the 1930s.
Starting in June, hotels, and restaurants in the Mexican Republic will have this delicious dish on their menus for visitors looking to get involved in the country's gastronomy. The walnut used for the cream is the walnut of Castilla, another reason why it is a seasonal dish because the walnut is harvested only during those months, as well as the pomegranate.
Chiles en Nogada can be cooked in different styles or tastes, another of the most popular versions is when they are filled with tuna instead of beef.