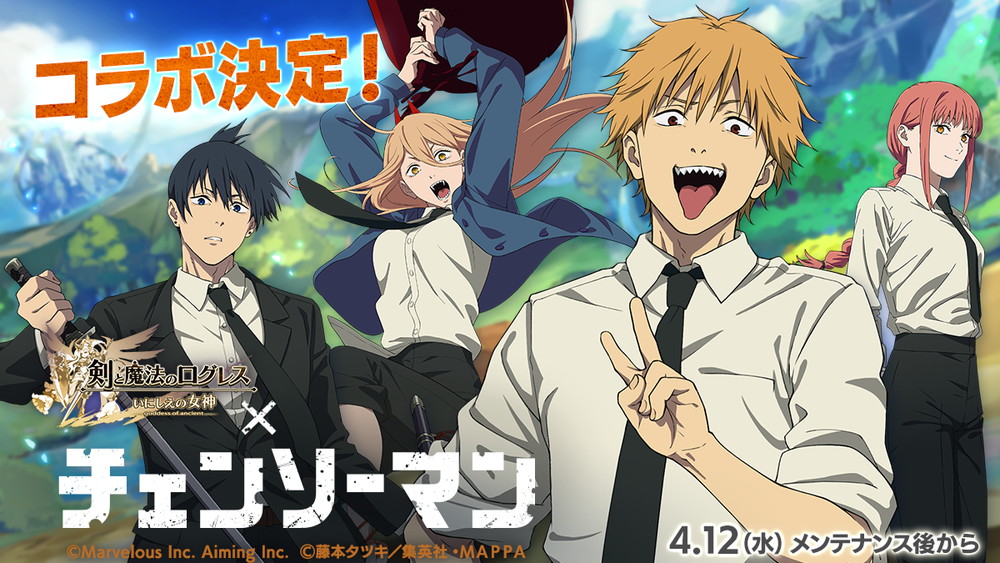 On this day (April 7), Marvelous <7844> decided to hold a collaboration with the TV anime "Chainsaw Man" from April 12th in the full-fledged online RPG "Logres of Swords and Magic: Ancient Goddess" for smartphones. bottom.
In the main quest where Denji and others appear, you can get a limited avatar "Public Security Taimani Special Section 4 Uniform" by clearing the first quest. In addition, it is said that collaboration limited avatars that fans must see are prepared.
Click here for the collaboration special site
https://sp.mmo-logres.com/event/2304-chainsawman-collabo/
(C) Marvelous Inc. Aiming Inc.