Princess Mako, the niece of Emperor Naruhito, head of the Japanese monarchy, has officially married her commoner lover, Kei Komuro. This made Princess Mako officially lose her royal status on Tuesday, 26th October 2021. The marriage itself has drawn controversy and was postponed by more than three years due to a financial dispute involving her mother-in-law.
Quoted from CNN, the couple submitted their marriage registration at the local neighbourhood office on Tuesday (10/26/2021) at around 10:00 local time. The wedding ceremony was carried out privately without any of the festivities that are generally experienced by members of the royal family. This marriage simultaneously silenced public disapproval and controversy over the lovebirds who met at the university.
Marriage documents for Mako and Kei Komuro were handed over by a palace official on Tuesday morning, and are now official, the Imperial Household Agency said.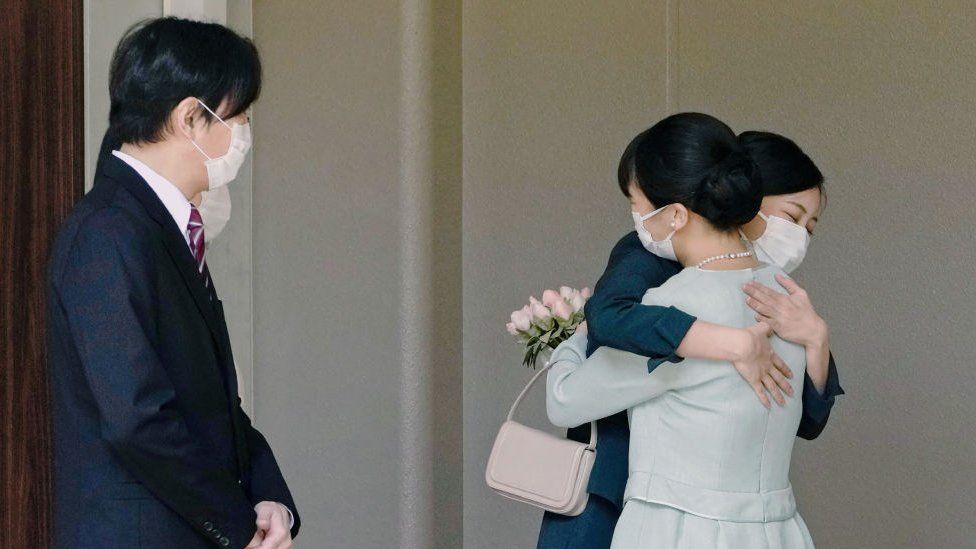 The afternoon after the wedding, Princess Mako and Kei Komuro attended a press conference for the first time as husband and wife. The newlyweds apologized for the controversy their marriage caused and thanked them for the support they had received.
According to the princess, there is really one-sided speculation about the news circulating so far. She admitted that she was afraid of the news that was spread as well as feeling sad about it. Meanwhile, Kei Komuro, who has a legal education background, said "misled information" was spread in the last four years as if it were true. However, she is grateful to the people who have helped them during difficult times.
"Kei is irreplaceable for me," she said. "For us, this marriage is needed for us to live and cherish our feelings".
Mr Komuro, who cut off the ponytail before the wedding, vowed to protect and support his wife. "I love Mako," he said. "You only live once and I want to be with the person I love".
So far, the relationship between Putri Mako and Kei Komuro has invited public rejection because the man is considered inappropriate and not equal. Apart from his background as an ordinary person, there was also a financial scandal involving Kei Komuro's biological mother.
Princess Mako and Kei Komuro actually planned to get married four years ago. However, the plan continued to be delayed for various reasons, including the issue of disapproval from the Japanese court. During those years, the public has also criticized her persistence in her choice of heart. The speculation and slurs over the years apparently had a bad impact on Princess Mako's mental health. Earlier this month, the palace revealed that she suffers from complex post-traumatic stress disorder (PTSD).
"The princess feels pessimistic and finds it difficult to feel happy because of the constant fear of her life being crushed," Princess Mako's psychiatrist Tsuyoshi Akiyama, director of NTT Medical Center Tokyo, told media at the Imperial Household Agency.
She had time to undergo medication to relieve symptoms and treat the disease. Marriage with the man she loves, which finally materialized, is considered to be able to reduce her mental burden, although criticism continues to flow.
Japanese law states that noblewomen who marry ordinary men automatically relinquish their privileges. Princess Mako also refuses financial assistance from the Japanese Government which is usually received by noble families who leave the kingdom.
The two plan to live in New York, United States, where Komuro works at a law firm. Ms Mako is expected to remain in Tokyo for some time preparing for the move, according to Reuters news agency. This includes applying for the first passport of her life.