CREATING NEW FOLDER
Step 1: Open Telegram app, tap open the account settings tab.
Step 2: Select the Folders option under Settings.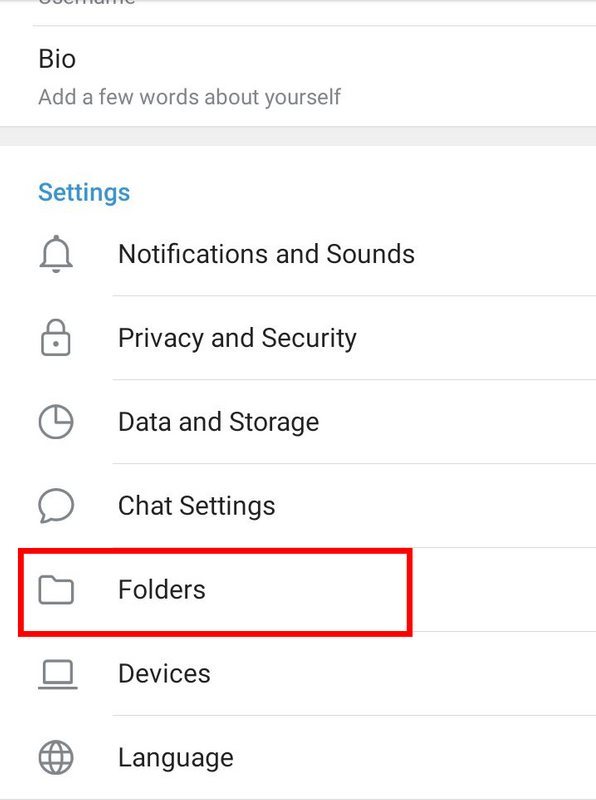 Step 3: Then, click Create New Folder.
Step 4: Create a name for the folder, include the chats.
Step 5: Click on Create and the folder will be available as a tab at the top of the chats.
DELETING FOLDERS
Step 1: Click the desired name until the option Remove from list appears.