Friday, May 13, 2022 – Firestarter
This Friday, Stephen King's 1980s horror novel gets adapted onto the big screen. The story is about a child named McGee who hones the ability of pyrokinesis. Her father (Andy McGee) also shares the same ability as his daughter. However, a government agent discovers their incredible power and kidnaps the duo to test their abilities.
Stars: Zac Efron,  Ryan Kiera Armstrong, Sydney Lemmon, and Micheal Greyeyes
Director:  Keith Thomas
Adapted from: Firestarter (Stephen King)
Friday, May 27, 2022 – The Bobs Burger movie
A ruptured water main creates an enormous sinkhole right in front of Bob's Burgers, blocking the entrance indefinitely and ruining the Belchers' plans for a successful summer. While Bob and Linda struggle to keep the business afloat, the kids try to solve a mystery that could save their family's restaurant. As the dangers mount, these underdogs help each other find hope as they try to get back behind the counter.
Stars:  H. Jon Benjamin, Kristen Schaal,  Dan Mintz, John Roberts, and Eugene Mirman
Director: Loren Bouchard and Bernard Derriman
Adapted from: Bob's Burgers
Friday, June 3, 2022 – Watcher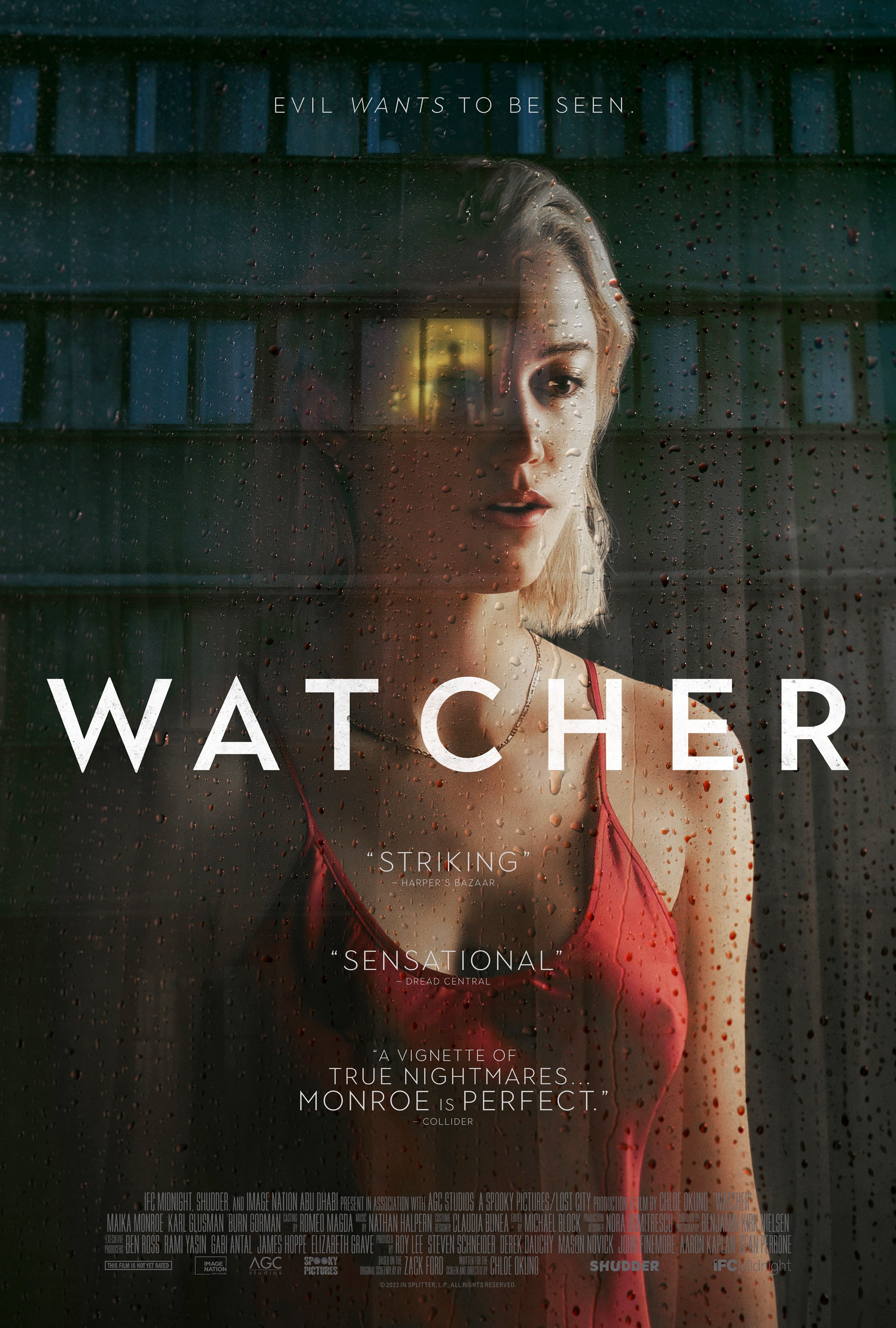 As a serial killer stalks the city, a young actress who just moved to town with her boyfriend notices a mysterious stranger watching her from across the street.
Stars: Maika Monroe, Karl Glusman, Burn Gorman, Madalina Anea, and Daniel Nuta
Director: Chloe Okuno
Friday, June 10, 2022 – Jurassic world: Dominion
The future of mankind hangs in the balance as humans and dinosaurs coexist following the destruction of Isla Nublar.
Stars: Bryce Dallas Howard, Chris Pratt, Sam Neil, Jeff Goldblum, and Laura Dern
Director: Colin Trevorrow
Friday, June 17, 2022 – Lightyear
Buzz Lightyear embarks on an intergalactic adventure with a group of ambitious recruits and his robot companion.
Stars: Chris Evans, Taika Waititi, James Brolin, and Peter Sohn
Director: Angus MacLane
Adapted from: Toy Story
Friday, June 24, 2022 – The Black Phone
Finney Shaw is a shy but clever 13-year-old boy who's being held in a soundproof basement by a sadistic, masked killer. When a disconnected phone on the wall starts to ring, he soon discovers that he can hear the voices of the murderer's previous victims — and they are dead set on making sure that what happened to them doesn't happen to Finney.
Stars:  Ethan Hawke,  Madeleine McGraw, Mason Thames, and James Ransone
Director: Scott Derrickson
Adapted from: The Black Phone, by Joe Hill
Friday, July 1, 2022 – Minions: The rise of Gru
In the 1970s, young Gru tries to join a group of supervillains called the Vicious 6 after they oust their leader — the legendary fighter Wild Knuckles. When the interview turns disastrous, Gru and his Minions go on the run with the Vicious 6 hot on their tails. Luckily, he finds an unlikely source for guidance — Wild Knuckles himself — and soon discovers that even bad guys need a little help from their friends.
Stars: Steve Carell, Jean-Claude Van Damme,  Taraji P. Henson, Russel Brand, Michelle Yeoh, and Julie Andrews
Director: Kyle Balda
Friday, July 8, 2022 – Thor: Love and Thunder
Thor: Love and Thunder is an upcoming American superhero film based on the Marvel Comics character Thor, produced by Marvel Studios and distributed by Walt Disney Studios Motion Pictures. It is intended to be the direct sequel to Thor: Ragnarok and the 29th film in the Marvel Cinematic Universe.
Stars: Chris Hemsworth, Natalie Portman, Christian Bale, and Tessa Thompson.
Director: Taika Waititi
Friday, July 29, 2022 – DC League of Super pets
Krypto the Super-Dog and Superman are inseparable best friends, sharing the same superpowers and fighting crime side by side in Metropolis. However, when the Man of Steel and the rest of the Justice League are kidnapped, Krypto must convince a ragtag group of animals to master their own newfound powers for a rescue mission.
Stars: Dwayne Johnson, Keanu Reeves, Kevin Hart, and John Krasinski
Director: Jared Stern