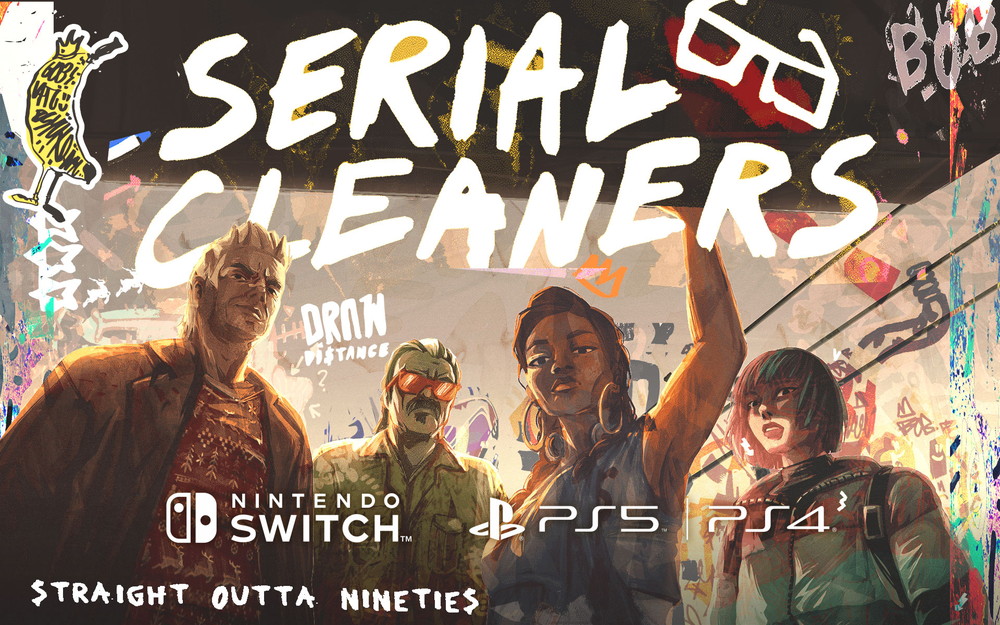 Happinet <7552> will release software "Serial Cleaners" for Switch / PS4 / PS5 on March 30 as the fifth title of the game label "Happinet Indie Collection" that selects and releases indie games from around the world. bottom. (PS5 is download only)
■ About "Serial Cleaners"
This work is set in New York in the 1990s when the century is approaching the end of the century.work asA crime action game in which you operate four characters, Bob C. Leaner, Psycho, Lati, and Vip3r, and erase the evidence at the murder scene left by the Mafia. .
* There are no changes in expression or production from the overseas version.
・Clean up the murder scene in a cool way!
Steal the policeman's eye and carry out the missions of "disposing of the corpse", "collecting the evidence", and "cleaning up the bloodstain" to get away from the scene!
・Free play style!
Destroy the evidence with a free play style that makes full use of 4 different skills. Calculate your movements and move silently, or trust your reflexes and rush in!
・Story development where the stories of four people intersect
New York on New Year's Eve 1999. At the dawn of the new millennium, four professional "cleaners" gather to drink sake and reflect on their work. A story in which each story with a different time series intersects develops, and the truth hidden in their past is revealed.
・The world view of the 90s
Based on the 90's cult movie, this work combines Basquiat-style graphics with 90's-style jazz sounds composed by Joshua Eustace of the American music group "Telefon Tel Aviv". You can feel the world view.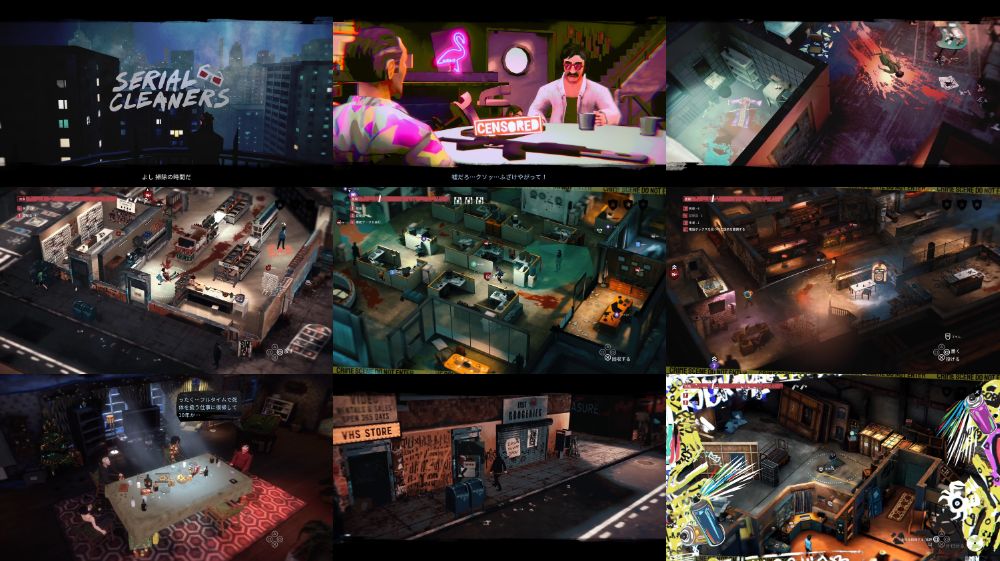 ■ The latest video "Launch Trailer" released
In the latest trailer released today, you can check the gameplay that introduces the job of the cleaner (missions to be completed) and the skills of each character.
"Serial Cleaners" Launch Trailer
■ Product overview
Title: Serial Cleaners
Release date: March 30, 2023
Price: Package version 4400 yen (tax included) / Download version 3300 yen (tax included)
Compatible models: Switch/PS4/PS5 (PS5 is for download only)
Genre: Climb action
Number of players: 1 (not compatible with online play)
CERO:D
Language: Japanese/English/Traditional Chinese/Simplified Chinese
Available for download on the Nintendo eShop/PS Store
[Nintendo Switch]Click here to purchase the download version
https://ec.nintendo.com/JP/en/titles/70010000060192
[PlayStation4/PlayStation 5]Click here to purchase the download version
https://store.playstation.com/ja-jp/concept/10004559
505Games and the505Games logo are trademarks of 505Games SpA.
© Draw Distance, Serial Cleaners Copyright © Draw Distance SA All Rights Reserved.
Licensed to and Published in Japan by HAPPINET CORPORATION.