JPMorgan semiconductor analyst Gokul Hariharan said that the global chip shortage problem will continue into 2022. However, from the middle of the year onwards, the situation could start to improve as more supplies become available.
The US investment bank recommended investors pursue long-term trends in the semiconductor sphere – namely in areas such as global advanced computing and less advanced technology in China. According to reports, the ongoing chip supply crisis has hurt production in a number of industries, from cars to consumer appliances, personal computers and cell phones.
Some analysts and investors expect the shortfall to persist into 2023, but JPMorgan is not particularly bearish.
"We don't expect 2023 to be in short supply – so that's probably the first thing we can say. But 2022 is a little more complicated. Things could improve in the second half of the year due to more online supply, but the first six months could still see shortages across the industry," explained Hariharan, who is also co-head of Asia-Pacific in technology, media and telecom research at JPMorgan, to CNBC on Wednesday (17/11).
He added that there is the capacity that comes online, not only from foundry companies but also from Integrated Device Manufacturers (IDM). That said, all IDMs in the United States (US) and Europe are also expanding their capacity – many of them slated to go online to start mid-next year onwards. These foundry companies have been contracted by semiconductor corporations to manufacture the chips. IDM, on the other hand, is the company that designs, manufactures and sells the chip.
"JPMorgan recommends that investors start pursuing long-term trends in the semiconductor space that are more structural than cyclical," Hariharan told CNBC.
Structural trends themselves tend to be long term, permanent changes in the industry whereas cyclical trends are influenced by business cycles and usually return to their starting point after a few years.
"There are two trends that investment banks are very positive over the next three to five years, Hariharan said.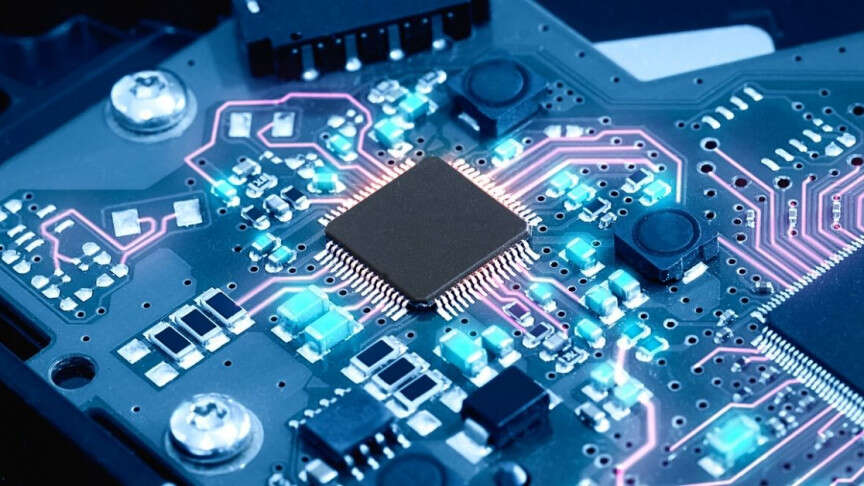 Image source: etimg.etb2bimg.com
The first is a segment of highly sophisticated computing. There is an ongoing disruption in high-end computing globally, which used to be very monolithic but is now fragmented as more companies enter the space. For example, tech giants like Apple, Amazon, Meta (formerly Facebook), Tesla and Baidu. All of which elude established chip manufacturers and bring certain aspects of chip development domestically.
"There's a lot of space fragmentation going on, and that definitely leads to faster growth. So that's space. I think we might expect double-digit growth – between 15% and 20% – over the next three to five years," Hariharan said.
Meanwhile, the second positive trend for JPMorgan is Chinese semiconductor companies focusing on legacy and long-tail technologies. These companies manufacture a variety of less sophisticated chips in areas such as power management, microcontrollers, sensors, and other consumer-related segments.
"We are seeing more and more companies emerging in China aiming to target some of these longtail technologies. The local demand is clearly there. Most of these companies only have maybe 5% to 10% of local demand served at this point. So the potential market they can handle is maybe 5 to 10 times what they are currently serving," Hariharan said.
On the other hand, financial data provider, Refinitiv Eikon said that Asia's leading semiconductor companies by revenue have posted double-digit annual profit growth in recent quarters.
Chip manufacturing amid a global supply shortage is an attractive proposition for the company.