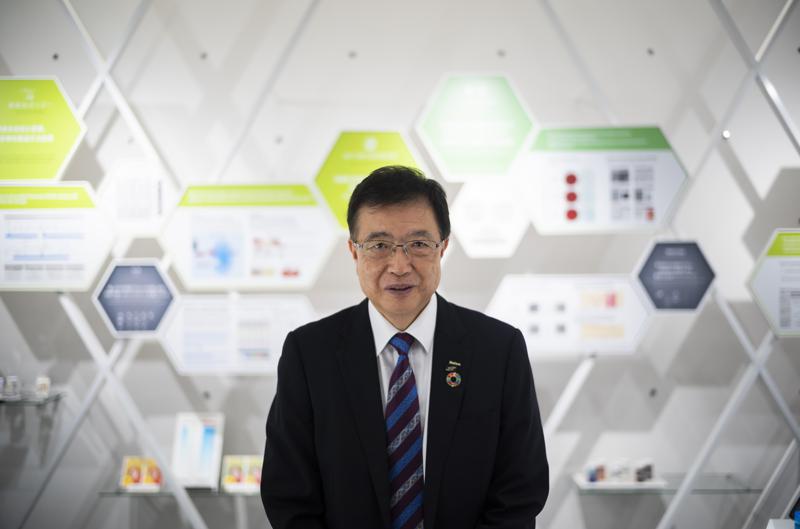 Fujifilm had expanded its line of businesses beside photography, enabling it to survive the decline of the traditional mode of photography and earn huge amounts of profits during the worldwide outbreak of COVID-19.
Image source: Associated Press/Hiro Komae
Fujifilm has reaped an incredible amount of profits during the worldwide spread of the coronavirus after years of expanding its line of businesses that range from drugs and cosmetics to advanced materials, cameras, and other types of imaging machines, according to a recent report by the Associated Press through Business Mirror.
Shigetaka Komori led the effort for the past 20 years before he became an executive adviser last month by making strategic acquisitions and improving its film-making technology to become a pharmaceutical giant, which paid off when coronavirus took the world by storm.
Senior executive vice-president Takatoshi Ishikawa of Fujifilm said in an interview with the Associated Press, "People on the outside may even wonder what Fujifilm is doing with all these businesses, but from the inside view, they are actually connected in many ways in basic technology", adding that the company has made the most of its "analog strengths" such as material expertise.
The efforts of Komori meant that Fujifilm just earned a net profit of JPY 181.2 billion or USD 1.6 billion in the fiscal year that ended in March from 45 per cent earlier, despite a small drop in sales due to restrictions over the outbreak.
Manufacturers used the technology of Fujifilm to make the antigen for Novavax, one of the vaccines against COVID-19, although the Japanese government is yet to approve it, with Pfizer and Moderna using its nanotechnology for their vaccines with mRNA.
The company from Tokyo made a PCR test for the coronavirus that yields results in 75 minutes versus older methods taking hours to complete, and it developed in March a kit for detecting several variants of COVID-19, while clinical tests have been trying out its anti-flu drug Avigan for treating the virus.
A professor of business administration at Keio University in Tokyo, Kenshu Kikuzawa told the Associated Press that Fujifilm is capable of going beyond cutting costs and other conventional methods to remake itself, adding "Dynamic capability isn't about building out of zero. It's the ability to build on the assets, resources, knowledge and technology that already exist in a company, to reorganize, reuse and reposition them".
Observers cited the failure of Kodak to expand its line of businesses as the reason for its struggle to keep track of changes in the market after digital manufacture of images displaced photography by film, although it did tentatively venture into the pharmaceutical business by purchasing Sterling Drug in 1988, only to sell it in 1994, and it lost USD 541 million last year.
Fujifilm began to trail Kodak bit by bit when it became a sponsor for the Olympic Games in Los Angeles in 1984, but neither company has sponsored the Olympic Games in Tokyo that took place on July 23.
Most of the innovation and enterprise have been coming from companies in the United States, but making corporate strategies for the short term can shorten their success, with publicly-listed companies lasting an average of less than 20 years, while Japanese companies still make strategies for the long term, with the average age of turnover on the Tokyo Stock Exchange being almost 90 years according to Tokyo Shoko Research.
Fujifilm Holdings managed to revamp its business by using micron-level skills for coloring films to make pharmaceutical and cosmetic items, leading the company to focus more on its business in medical technology, honing its expertise over decades.
Made from gelatin derived from collagen, the main ingredient in film also makes the human skin elastic and sheening, and Fujifilm has long observed that the oxidation that ages skin also causes the photographs to fade, which led them to use technologies in processing film to craft cosmetic products absorbable by the human skin.
Komori oversaw the reduction of costs of the products of Fujifilm and the acquisition of other companies that strengthened it during his time as its president from 2000 to 2021, during which demanded for photographic film rose and declined, with company buying American ultrasound device maker SonoSite, and healthcare technology companies Irvine Scientific and Cellular Dynamics, which makes the cell therapy substance iPSC.
The company also bought Toyoma Chemical in 2008 in Japan, purchased two leading contract biopharmaceutical manufacturers from Merck in 2011, becoming the second-best in the area the Swiss company Lonza, and acquired from Hitachi a unit of medical systems related to its Diagnostic Imaging earlier this year again in Japan.
Komori released in 2015 the book Innovating Out of a Crisis, which advises calm perseverance amid hardships in life, writing, "While problems remain, I am firm in my belief that Japanese companies have great potential. The ultimate strength of corporate Japan is technology… This technology is sustained by hardworking, loyal employees, who are always striving to make something better, something new".
He is happy to hand over the administration of the company to a new management, given its good performance during the restrictions due to the outbreak of COVID-19.