British Indian Curry, Pie and Mash, Bubble and Squeak, High Tea, and Jam Roly Poly and Custard. But, these foods will probably overwhelm health-conscious British and tourists, so, why not look for feel-good food in the capital's best healthy restaurants in London?
A healthy diet is essential for good health and nutrition. Eating a variety of foods and consuming less salt, sugar, and saturated and industrially produced trans-fats are essential for a healthy diet.
Here are London's five best healthy restaurants (on-short-list), from vegan and vegetarian restaurants to nourishing menus, farm-to-table offerings, and even gluten and dairy-free:
 1.  Simple Health Kitchen, the City
Ex-professional rugby player and personal trainer Bradley Hill knows a thing or two about nutrition. He opened Simple Health Kitchen in January 2016 with the intention of expelling the common misconception that healthy food is boring. With a frequently updated menu including colorful salads like diced beetroot in tahini dressing or kale and rainbow chard in a basil dressing, all accompanied by a choice of proteins ranging from Sicilian salmon to cannelloni bean patties. Dishes are free of any refined sugars, there are plenty of gluten and dairy-free options, and an array of protein pots, snacks and desserts are also available. Open 7.30 am-9 pm Monday to Friday
.
  

The Good Life Eatery, various locations
The Good Life Eatery is another healthy food restaurant worth visiting. With an array of options, ranging from cold-pressed juices and smoothies to full-on fabulous breakfasts and lunch options, The Good Life Eatery serves old-fashioned, freshly made food that just so happens to be good for you. Try the gluten-free Shred Breakfast, with sweet potato and harissa mash, shaved greens, omega seeds, and either poached eggs or sesame tofu for your protein hit. There's also a build-your-own avocado on the toast menu, and hearty warming numbers like the Earth Stew bowl, with seasonal vegetables in a tomato stew with chicken and omega seeds, and a choice of quinoa or brown rice.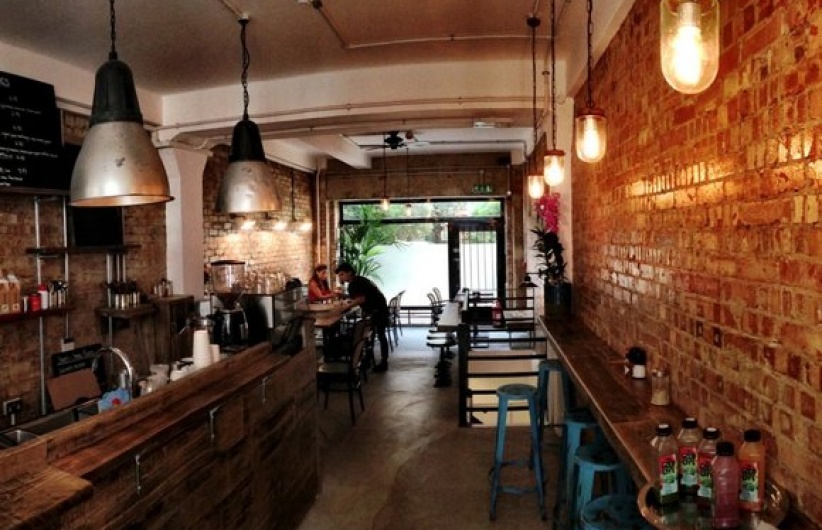 3. Ardiciocca, Fulham
London's first gluten, dairy and sugar-free Italian restaurant, Ardiciocca, which means artichoke in Genoese-Italian, is by Roberto Costa and the team behind the Italian butchery with tables, Macellaio RC. Chef Simona Ranieri is a coeliac with a love of good food and a passion for nutrition. She believes that no flavor, color, or texture should be compromised in the pursuit of healthy or diet-specific dining, so she's offering entirely gluten, dairy, and sugar-free Mediterranean cuisine with starters like flamed mackerel with kimchi cucumber, and beetroot tartare with mustard and green apple sorbet. Mains include pea ravioli with almond, borage, and clam broth, slow-cooked lamb with kimchi, and grilled artichoke with hummus, pine nuts, and bottarga. Desserts tend to be a no-go area for those on a dairy and sugar-free diet, but not here. Indulge in the likes of matcha tea ice cream with pure chocolate and quinoa, and Simona's signature almond tiramisu.
4. Vanilla Black, Holborn
Vanilla Black is one of London's best vegetarian restaurants and it's little wonder when you see starters like crisp rye, grapes, and puffed wheat on the menu, which is worlds away from the ubiquitous mushroom risotto or roast butternut squash. Instead, Vanilla Black's vegetarian dishes have a creative flair, while still being healthy. Try wholesome mains such as lemon dumplings with crispy buckwheat crumbs, roasted courgette, toasted Napier and bread mousse, or the vegan fried shiitake with pine nut purée and crispy enoki. They also do a great five-course menu if you're up for a fancy feast.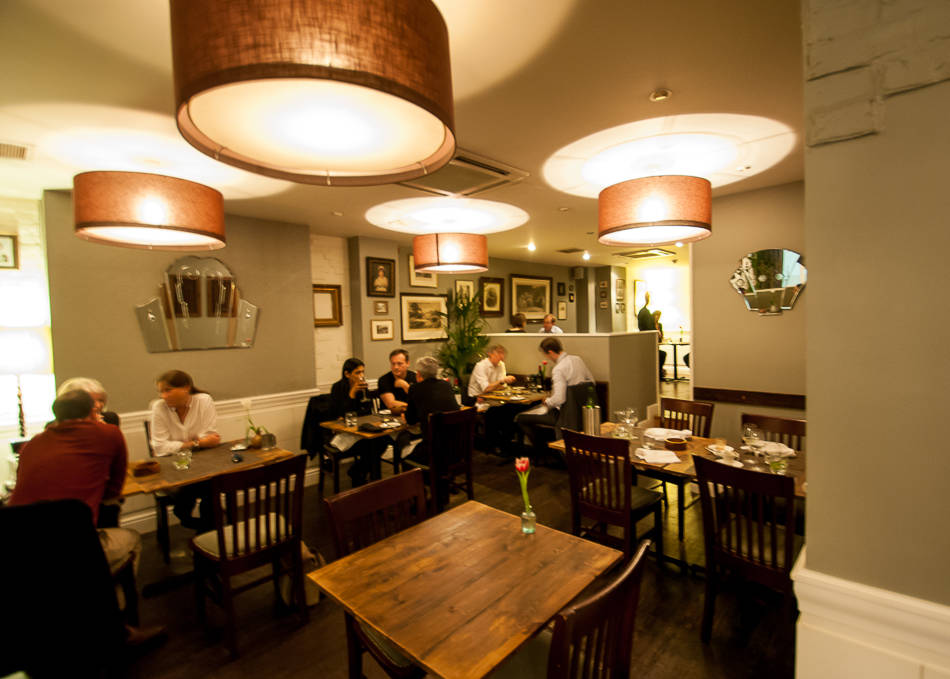 5. Redemption, Notting Hill, Shoreditch & Covent Garden
The brainchild of health aficionado Catherine Salway, Redemption started life as a pop-up dry bar in the Trellick Tower, before launching this, their first permanent branch in Chepstow Road, serving alcohol-free mocktails and a selection of meat, dairy and sugar-free dishes. A Shoreditch outpost soon followed and the latest branch opened in Covent Garden in late 2018. With the restaurants usually packed to the rafters, even on a drizzly Tuesday night, it seems healthy eating is firmly on the menu for Londoners.
Healthy eating has many health benefits, such as reducing the risk of heart disease, stroke, obesity, and type 2 diabetes. It can also boost a person's mood and provide them with more energy. Some evidence suggests a close relationship between diet and mood. Also, may help maintain cognition and brain health.
Source: https://www.theresident.co.uk/food-drink-london/best-healthy-restaurants-london/