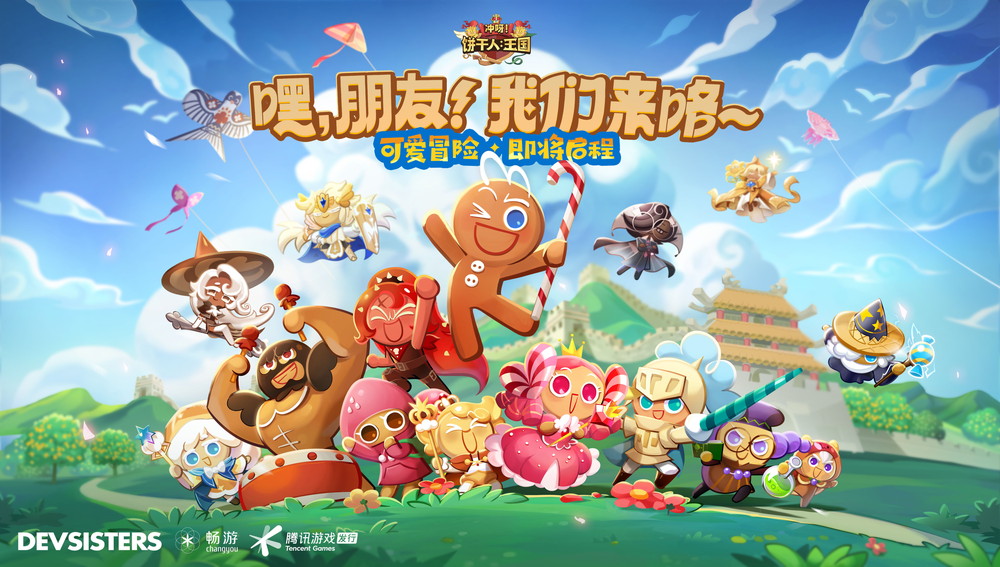 Dev Sisters announced on March 31 that it will cooperate with Chinese game companies Changyou and Tencent Games to officially launch Cookie Run: Kingdom in mainland China. It officially launched on March 20th.
Dev Sisters introduced games with various genres and fun starting with 'Cookie Run for Kakao' in 2013, and the cumulative number of users worldwide exceeded 200 million last year. Did. In particular, "Cookie Run: Kingdom" has been positioned as a global IP, with the cumulative number of users exceeding 50 million in less than two years in October last year after its release in 2021.
Based on this growth trend, in Korea, it reached No. 1 in free game rankings on Google Play Store, Apple Store, and One Store, and globally, it ranked 2nd in free game ranking and 3rd in sales ranking in Apple Store in the United States. It swept the number one free game ranking on the Japanese Apple store and Google Play store.
In addition, "Cookie Run: Kingdom" was awarded the highest award for its game nature at the "2021 Republic of Korea Game Awards". Subsequently, in April last year, it won 'People's Choice' at the most influential 'Pocket Gamer's Mobile Game Awards', which is selected through nominations and votes by users around the world, and was held at the end of the year. Awards 2022″, we achieved the honor of winning the 'Best Update' and 'Best Community' categories.
"Cookie Run: Kingdom" is currently focused on development and optimization work for a stable release, and we are planning a field test this year. In addition, we plan to prepare various events such as creating UGC based on Cookie Run IP with local creators.
We opened official WeChat and Weibo at the same time to communicate with local users. Through our social channels, you can find game-related news and future plans, including content and other developments.