The holiday is quickly creeping upon us, but there's no need to settle for something basic just because procrastination won again. People spend all year long looking forward to the spooky season, and somehow, we still end up searching for the perfect last-minute Halloween costume. This year has given us a plethora of memorable moments from TV, movies, and pop cultural events that might easily serve as inspiration for your ensemble. Take a trip down memory lane with these costume ideas inspired by some of the most current pop culture events.
Kim Kardashian at the Met Gala
If you're playing it safe, maybe you're wondering how to seamlessly integrate a surgical mask into your Halloween costume. Well, look no further than Kim Kardashian's Met Gala getup. While she was dressed in full Balenciaga, all you'll need to do is squeeze into head-to-toe black spandex and go incognito, mask and all, while staying safe at the same time. It's a win-win!
Olivia Rodrigo's SOUR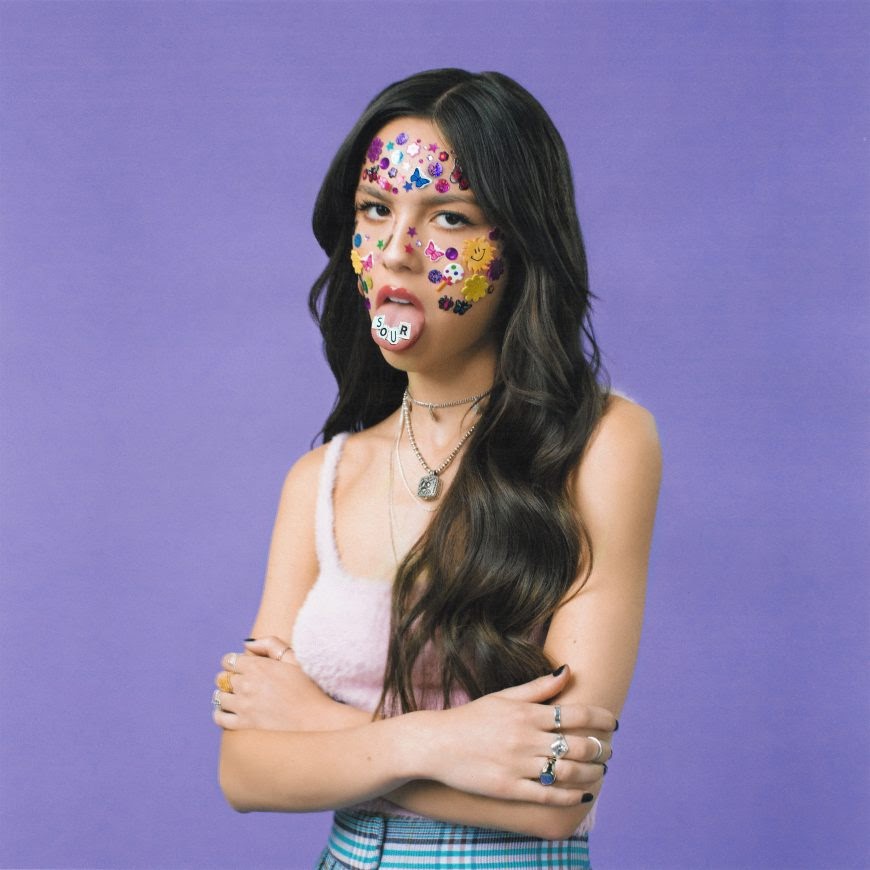 Olivia Rodrigo broke onto the pop scene this year with Drivers License and her breakup album SOUR, which featured an extremely Gen Z vibe on the cover: she's covered in stickers. For those DIY-ers out there, this one is unfairly easy. Obtain stickers, adhere stickers onto your face, stick out your tongue, and you're done!
Squid Game Players
You knew this was coming: there's an array of costume ideas inspired by Squid Game, Netflix's biggest series launch of all time. If you already own a green tracksuit, transform into Lee Jung-jae, the show's main character. Or, with a little more effort, try the all-pink militant look worn by the masked guards. And if you're planning to go scary, masquerade as the ominous Front Man in a black trench coat.
Megan Fox and MGK
Take the sexier route with your partner in crime by channelling the likes of Megan Fox and MGK, whose PDA-filled romance stoked the pop culture fire this year. Take it one step deeper by nailing their exact looks from the My Bloody Valentine music video, a mini horror movie primed for a Halloween viewing.
WandaVision
WandaVision, featuring Elizabeth Olsen as Wanda Maximoff/Scarlet Witch, Paul Bettany as Vision, and Kathryn Hahn as Agatha Harkness, became a weekly event for viewers earlier this year. The series became a major hit for Disney+, receiving a total of 23 Emmy nominations, and it also quickly found itself on the popular Halloween costumes lists. There are plenty of options available at stores and online but order fast so they arrive on time. The Scarlet Witch costume Wanda wore in the "All-New Halloween Spooktacular!" episode can be created at home. The essentials include the crown, bodysuit, red cape, and knee-high boots. For Vision's original green costume from the comics he also wore in the Halloween episode, all you need is a yellow cape and shorts, and a green top and bottom.
Harley Quinn in Suicide Squad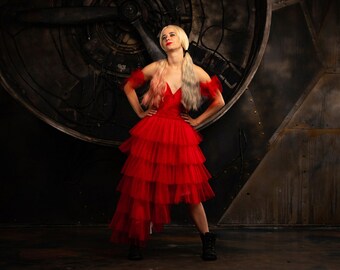 There's no denying that Harley Quinn has been one of the most played-out costumes in recent years. The character, recently portrayed by the lovable Margot Robbie, has been a go-to choice since 2016's Suicide Squad. The costume's popularity has been extended thanks to this year's The Suicide Squad, especially with that iconic red dress she wore in one of the film's standout fight scenes. You can purchase the costume online, there are various options to choose from, or you can find a flowy red dress and pair it with black combat boots for a DIY version of the look.