You've done it! You've bought all the tickets and you're ready and eager to go to that fan convention! Question is, though, what do you even bring?
This is the list of what you need to bring:
The Most Important Thing-Cash
The importance of cash at a convention cannot be understated. Sure, more and more places are using portable payment software and can accept credit cards, but cash is always easier. You'll need it for autographs, merchandise, food, photos, and more. Also, if you have cash with you from the get-go, you can avoid the long lines that will inevitably form at the ATMs.
Costumes
Maybe you have a favorite anime or science fiction character that you love dressing up as; if you do, don't forget to pack all the elements that make up the costumes!
Badge + Badge Case
Your badge is what allows you access to the convention; make sure you always have it with you. Even better- put your badge in a case and attach it to a lanyard that hangs safely around your neck.
Comfy Shoes
Because you are going to be doing A LOT of walking.
Extra clothes
Realistically, you can't do cosplay all day; costumes usually have a few layers, and those can get sweaty. Make sure you have comfortable clothes you can switch to if the costume becomes too much.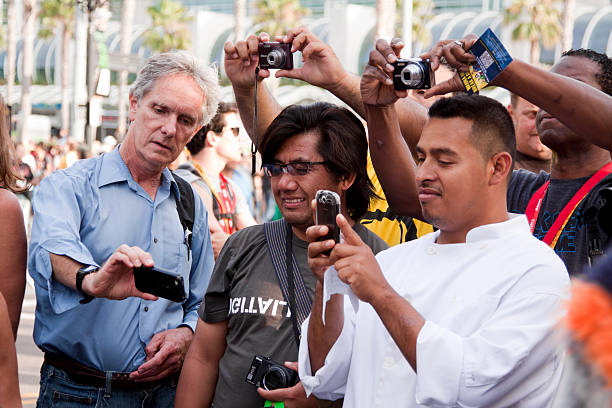 Large Bag/Backpack/Tote
You're going to need some sort of large bag to carry everything, whether it's snacks, extra clothes, and/or anything you might buy. On the plus side, you get metaphorical bonus points if you can work the bag in with any costume you might wear.
Electronics- Laptops/Tablets/Phone/Camera
You might need your laptop for pre-convention planning in your hotel room, your tablet for planning and keeping track of things during the convention, and your phone for communication purposes; make sure you have room for all your devices.
Electronic Accessories- SD cards/chargers/power strip
Don't forget the accessories for those electronics- bring extra charge cords for bigger devices, portable chargers for anything you'll carry at the convention, and little things like SD cards so you can take as many photos as you want.
Sharpies
Sharpies will come in handy if you need to make notes on your program or if you spot a celebrity guest who is willing to give you an autograph on the spot.
Water and Snacks
You can save some money by packing snacks to keep yourself fuelled; you'll save time by not having to wait in line at the food vendors. The snacks will also be easier to access. And don't forget to bring water, preferably in a reusable water bottle that you can refill as needed- hydration is of utmost importance.
Sewing Kit
And not just a regular sewing kit, either- convention costumes are not exactly regular. Bring things like stain remover pens and duct tape as well as regular sewing supplies to keep things together. This also allows you to make your own repairs, rather than being at the mercy of the costume repair station.
Toiletries
Bring your regular toiletries, obviously, but also bring extra deodorant, germ killers like hand sanitizers, and anti-stench tools like chewing gum- basically, anything that can keep you fresh among the sweaty masses.