Choi Yena has made her solo debut with a super fun and positive song, guaranteed to make you smile!
The title track "SMILEY" is all about having a positive mindset even through difficult situations. She also became the hero to put a smile on everyone's faces in the music video. Yena said that she wanted to transmit her positive, smiley energy to people in the year.
Yena participated in writing the lyrics along with BIBI, who also featured in the track. The song is produced by TWLV and 72.
About the collaboration, Yena said: "I talked with BIBI for a while about wanting to work on a song with her. When I asked her, she was very enthusiastic. We had fun preparing while sharing our opinions with each other."
Yena always wanted to collab with Bibi and she finally asked Bibi after hesitating, Bibi was happy to do it and Yena played the song over a meal together and Bibi said "Yena-ya this song is really smiley", that's how the song came about

— Jean |???? ˣ‿ˣ (@vocalistbyul) January 17, 2022
Yena had previously been part of the girl group IZ*ONE. She is the third member of the group to make her solo debut. Kwon Eun Bi did it in August 2021 and Jo Yu Ri in September 2021.
In her showcase for SMiLEY, she said: "To be honest, I thought I wouldn't be that nervous, but I'm really nervous now. It's a dream that I've wanted for a while, but it's also something that the fans have been waiting for, so I want to show everyone as soon as possible."
Yena also announced her official fandom name to be: Jigumi!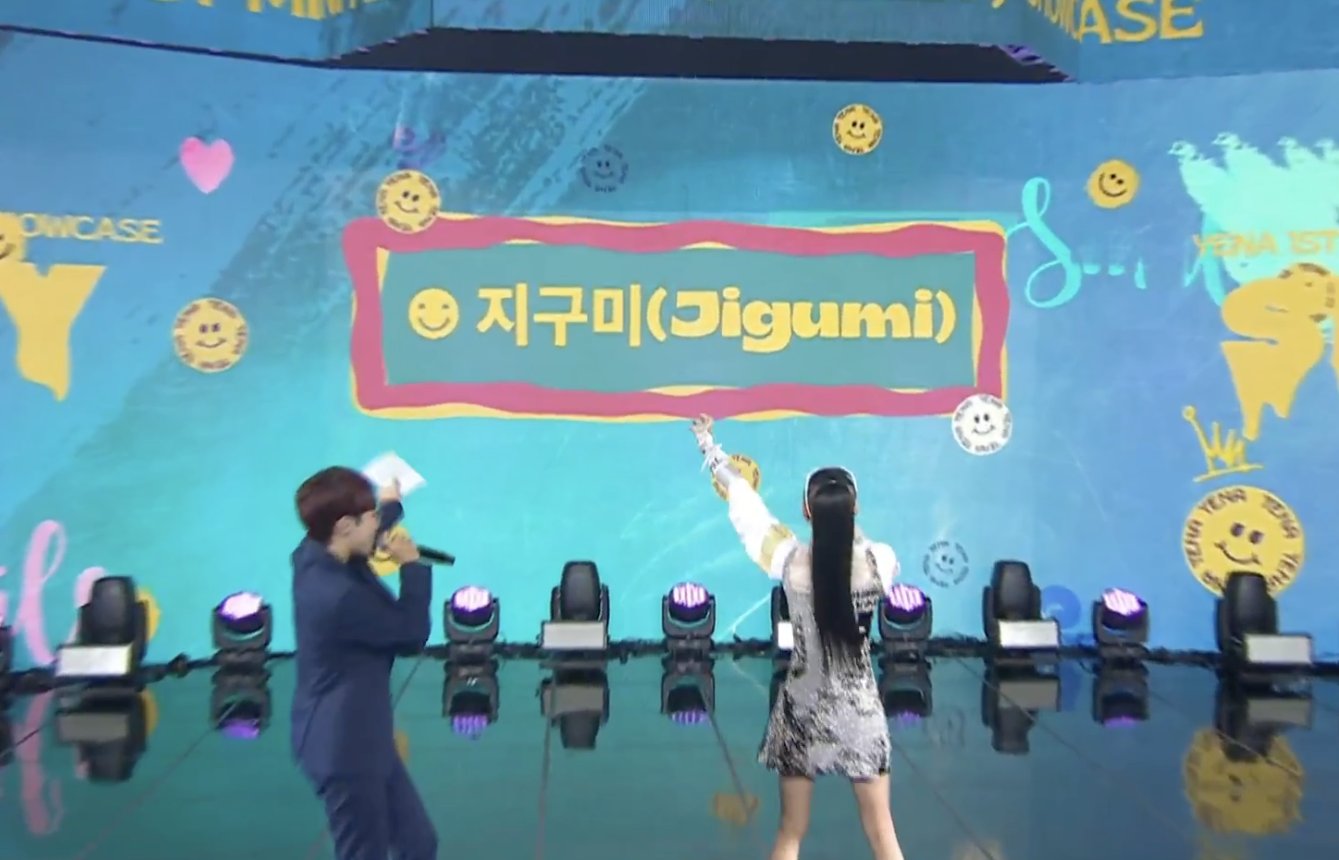 Yena also shared how the IZ*ONE members sent her a lot of congratulatory messages in honor of her debut.
In her mini album, Yena has a song called 'Before Anyone Else', which is revealed to be about her fans. She said she wrote the lyrics when she was emotional at 3 AM, reading fan mails.
Congratulations Yena for your solo debut! Show your support by watching the music video here: