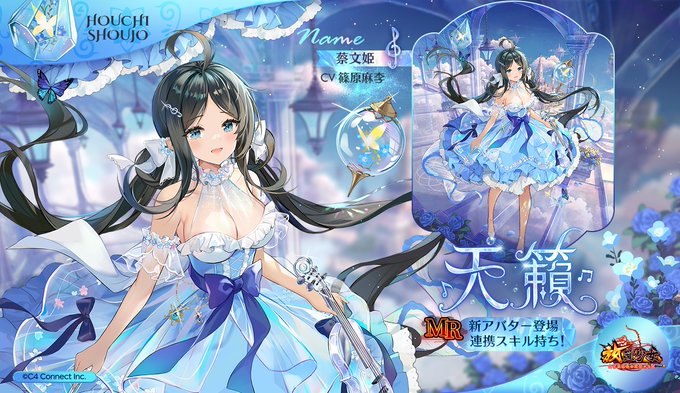 C4Connect announces that MR's new avatar "Tenrai Tsai Bunhi (cv. Mari Shinohara)" will appear from noon on May 26th in "Abandoned Girl-Hyakka Ryoran no Moehime-tachi" (Abandoned Girl). Announced.
"Tenrai"
Welcome to my secret concert. "Tenrai"–Cai Wenji is timidly watching you. how was her song?
Period: May 26th (Friday) 12:00 to June 1st (Thursday) 23:59
■ "Abandoned Girl ~ Moe Princesses of Hundred Flowers ~"
(C) C4 Connect Inc.