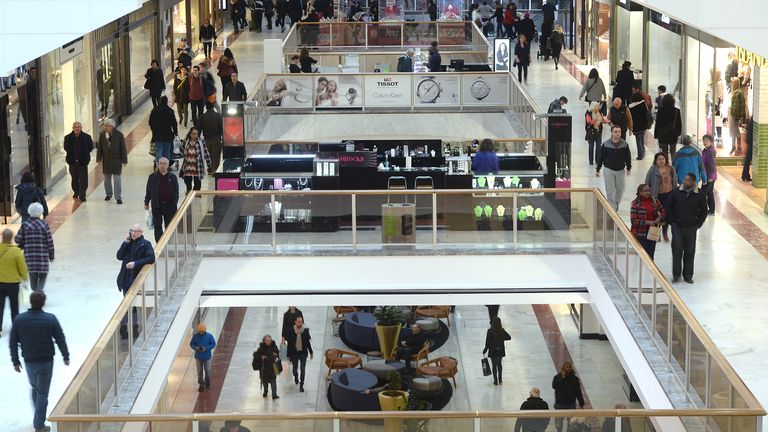 Sales have been going stronger in July although the growth has been going slow.
Sky News has recently reported that total sales in the United Kingdom in July rose by 6.4 per cent from last year, with online sales growing by just 0.6 per cent versus the 41 per cent jump from last year when restrictions over coronavirus meant the shutdown of some retailers of bricks and mortar.
Reopening non-essential shops in April somewhat skewed the figures – versus April 2020, when the lockdown closed most, so sales of non-foods rose by 64.9 per cent over the three months to July versus the same period last year in the early weeks of the first lockdown in the United Kingdom, but sales on stores stayed low by 3.6 per cent within two years that allows a comparison with pre-pandemic times.
The British Retail Consortium or BRC and the monitor of monthly sales from KPMG released figures that showed the increase of sales of foods by 2.9 per cent versus last year despite a slowdown as people head back to restaurants and cafes, the return of sales on clothing stores at pre-pandemic levels, and the decline of all sales of equipment for working from home, furniture, and appliances for the household.
Helen Dickinson, executive chief of the BRC, said, "July continued to see strong sales, although growth has started to slow… The lifting of restrictions did not bring the anticipated in-store boost, with the wet weather leaving consumers reluctant to visit shopping destinations".
Meanwhile, Barclaycard released a data that showed a growth in spending on entertainment for the first time since the pandemic began, as cinemas, theatres, and sporting events have widely reopened.
Spending of cards rose by 11.6 per cent in July versus the same period in 2019, with entertainment rising by 8.1 per cent and pubs, bars, and clubs raising sales by 30.5 per cent.
Susan Barratt, executive chief of the Institute of Grocer Distribution, said, "Shoppers are increasingly concerned about food and grocery price inflation, with 16 per cent of shoppers expecting that prices will get much more expensive in the year ahead, up from just 8 per cent of shoppers in April".
Paul Martin, head of retail at KPMG for the United Kingdom, said that he foresees a spending decline amid economic challenges, adding, "Staffing pressures, increases in commodity and component costs, rising inflation eating into households' spending power and stalling consumer confidence could lead to a slowdown in retail sector growth as we head into autumn".