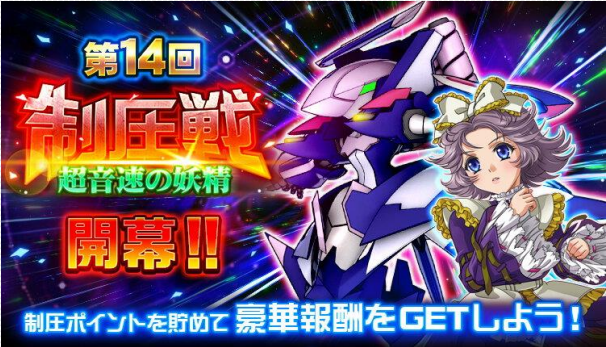 Bandai Namco Entertainment announced the opening of the 14th Domination Battle "Supersonic Fairy" in "Super Robot Wars DD".
The 14th Domination Battle "Supersonic Fairy" Begins!!
From the "Super Robot Wars OG" series, "Fairion Type S (Latooni Subota)" has appeared. During the period, you can make friends by exchanging "suppression points" at the exchange and the suppression battle synthesis place.
"Domination Battle" is a special world where many powerful enemies are crowded. By winning the battle at many bases in the area, you will be able to proceed to the next base, and by shooting down the area boss at the final base, you can control the area.
Also, depending on the area you conquered, you can get control points when you log in once a week! (Updated every Monday at 0:00)
Suppression points can be exchanged for limited units and various items at the exchange. "Boosted Children's (Latooni) Orb" will be added to the 14th Domination Battle Exchange and Orb Synthesis.
Capture the Domination Battle and get gorgeous rewards!
[Holding period]Now being held ~ late July 2023 (planned)
Introduction of newly added SSR unit parts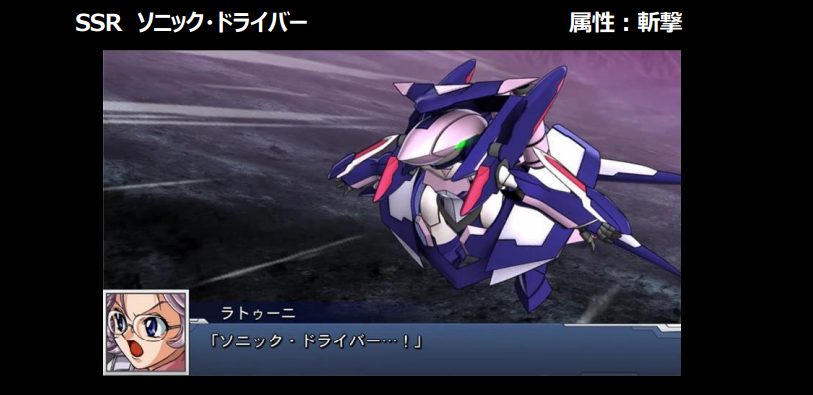 Limited time missions are being held!
Limited-time missions where you can get "Boosted Children (Ratooni) Orb Fragment" are also held!
[Holding period]
Now being held ~ late July 2023 (planned)
©Olympus Knights / Aniplex, Project AZ
© Shoji Gato, Shiki Douji / Mithril
© Shoji Gato, Shikidoji / Full Metal Panic! Film Partners
© color
©Sunrise
© Sunrise R
© SUNRISE/VVV Committee
©SUNRISE/PROJECT GEASS Character Design ©2006 CLAMP・ST
©SUNRISE/PROJECT GEASS Character Design ©2006-2008 CLAMP・ST
©SUNRISE/PROJECT G-AKITO Character Design ©2006-2011 CLAMP・ST
© Sunrise Project Zega
© Sunrise Project Zega ADP
©Sotsu/Sunrise
©Dynamic Planning, Toei Animation
©Toei
©Go Nagai/Dynamic Planning
©Production IG/1998 NADESICO Production Committee
©1989 Go Nagai/Dynamic Planning/Sunrise
©1998 Go Nagai, Ken Ishikawa/Dynamic Planning, "Shin Getter Robo" Production Committee
©2001 Go Nagai/Dynamic Planning/Photon Power Laboratory
©2006 Go Nagai/Dynamic Planning/Build Base
©Go Nagai, Ken Ishikawa/Dynamic Planning
©2021 TV Asahi, Toei AG, Toei
PAC-MAN™ & ©Bandai Namco Entertainment Inc.
©Go Nagai, Ken Ishikawa/Dynamic Planning/Masaotome Laboratory
© Yunosuke Yoshinaga, Flex Comics / "Break Blade" Production Committee
©2001 Web Diver Production Committee, TV Tokyo, NAS
© Tsuburaya Productions © 2023 TRIGGER, Akira Amemiya / Gridman Universe The Movie Production Committee