Long-haul travelers will be able to reserve four-hour sessions in flat sleeping pods starting in 2024.
To entice passengers on its more than 17-hour ultra-long-haul flights, Air New Zealand will soon permit economy travelers to lie down and rest in bunk bed-style sleeping pods aboard its aircraft.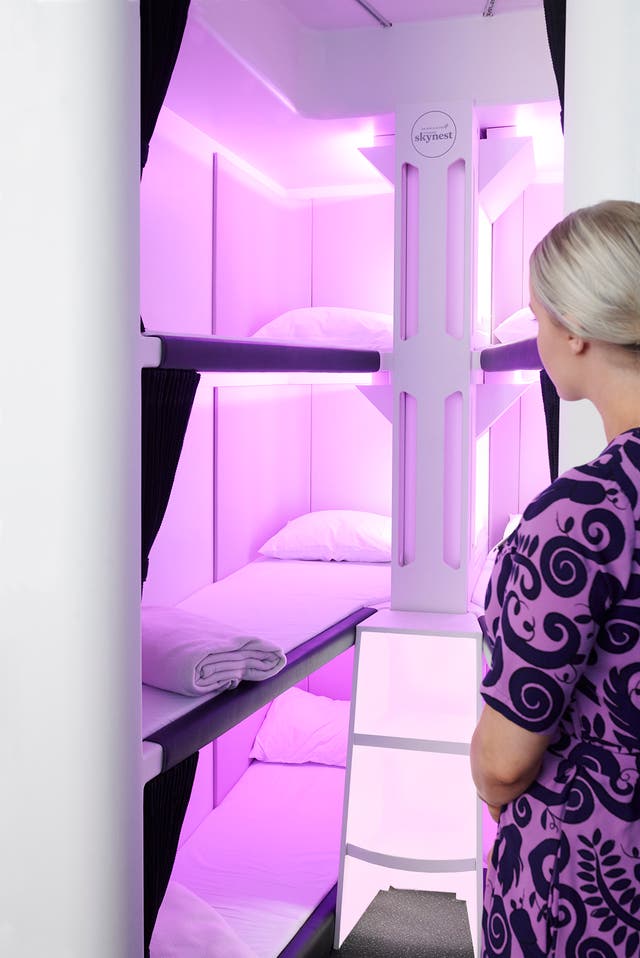 When the airline's new cabins are implemented by 2024, it will be a "global first" because premium and ordinary economy passengers will still be offered standard seats without recliners.
However, for an extra fee, these passengers can reserve four-hour sessions in the airline's "Skynest" lie-flat sleeping pods.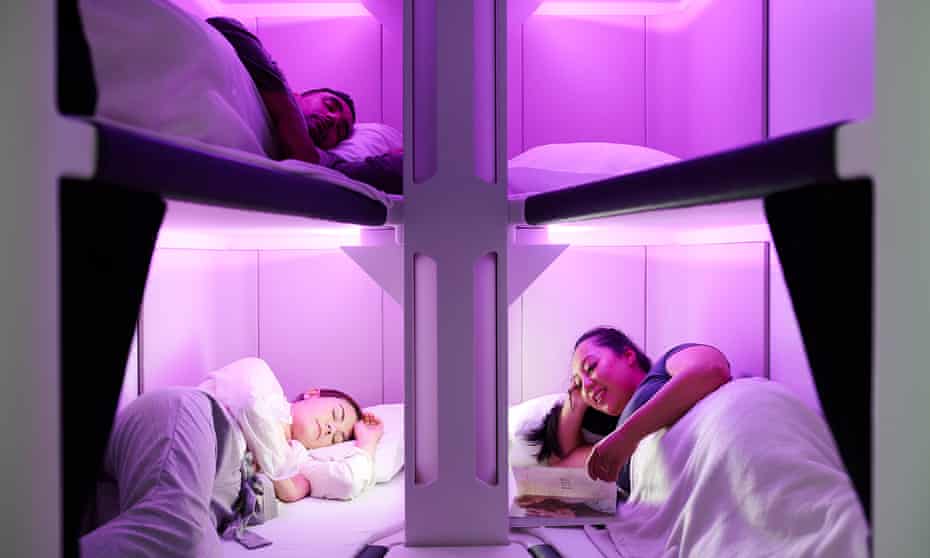 To take advantage of the height of the cabin, pods will be piled on top of one another and equipped with a mattress and sheets that will be replaced by cabin staff after each booking.
A privacy curtain, USB ports, and "ventilation outlets" will all be included in each pod.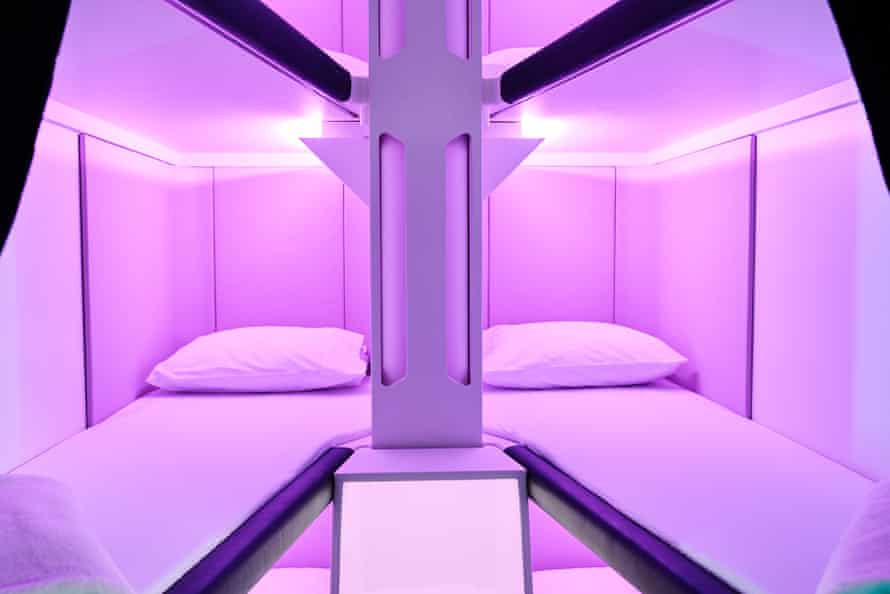 For passengers in the economy and premium classes, there will also be a new "Sky Pantry" where they can get snacks, water, and room to walk about during night flights.
Six Skynest pods will be installed across eight Boeing 787-9 Dreamliners that Air New Zealand will begin receiving at the end of 2024.
A reservation system for the pods is being developed by the airline.
Greg Foran, Air New Zealand's chief executive, said the bunk beds are "a real game-changer for the economy travel experience."
"New Zealand's location puts us in a unique position to lead on the ultra-long-haul travel experience. We have zeroed in on sleep, comfort, and wellness because we know how important it is for our customers to arrive well-rested."
"Whether they are heading straight into a meeting, or to their first-holiday hotspot – they want to hit the ground running," he added.