Every anime has at least that one side character who is more popular than the main character. As Monoma from My Hero, Academia puts it, "There are side characters who can outshine the main characters." In this list, we will take a look at the side characters who stole the show briefly and even became more popular than the main characters.
1. Attack on Titan: Levi Ackerman
You probably heard of Levi before you caught wind of Eren. We get an unlikeable first impression of him when he kicks Eren's face upon introducing himself. But he, later on, proves himself to be a caring mentor. He proved himself to be a formidable warrior that even enemy soldiers respect. I mean, could you really forget that one time he turned into a beyblade and almost killed the beast titan? Probably not.
2. My Hero Academia: Shoto Todoroki
Shoto Todoroki ranks number one as a fan favourite, according to a poll from CBR. As Izuku Midoriya said in one episode of the anime, Shoto can practically pass off as the main character of the anime given his tragic background. Adding his flashy quirk which allows him to emit fire from one side of his body and ice from another side, he is indeed main character material. Could you really stop looking at this ice prince when he's in battle and creating large spikes of ice? I know I couldn't.
3. Jujutsu Kaisen: Gojo Satoru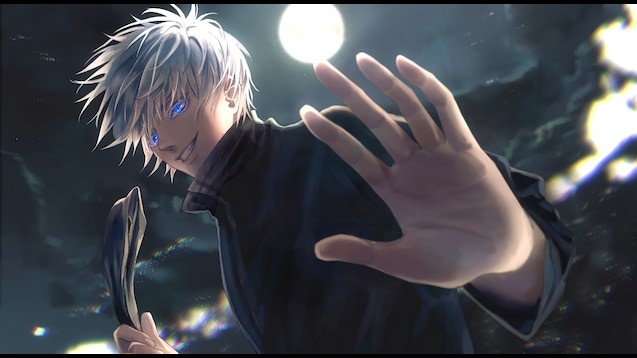 With all the memes, you probably thought that Gojo was the main character. It turns out that the protagonist is one of his students who is just as loveable. We all know it's game over once he activates domain expansion. This doesn't come as a surprise, he's the most powerful, after all.
4. Demon Slayer: Zenitsu
A popularity poll from Shonen Jump News revealed that this ray of sunshine is Demon Slayer's most popular character! He's frightened for most of the show, and he hides behind Tanjiro occasionally out of fear. But when he falls asleep, we know that his katana-wielding skills are comparable to none.
5. Demon Slayer, Mugen Train: Kyojuro Rengoku
When Mugen Train aired, you were probably expecting Tanjiro and his friends to take the spotlight. This wasn't the case with Mugen Train, and we got to know more about the fire hashira as the movie progressed. With his conviction, honour, and love for food—one can't simply help but fall in love with this side character within an hour and thirty minutes. If only we could see more of him.