JUICE THAT FRUIT TODAY
Fruit juice is a refreshing addition to a healthy diet. Not only is it refreshing, but it is also the most nutritious beverage. Although some argue that it has a lot of sugar content, it is a lot better than soda or carbonated drinks, especially if the fruit juice in question is homemade. A lot of fruits are good for juicing, but some fruits are juicier than others. Below are some of the fruits that are best for juicing.
Pineapple
Pineapples are very juicy fruits. The juice of pineapple can be easily extracted even by hand. Just a simple squeeze and a fresh glass of pineapple juice are ready for you and your family's refreshment. The good thing is that it doesn't have seeds so you don't have to bother about the little things being in your glass of juice.
Orange
Oranges are a very healthy fruit packed with Vitamin C. It is a natural immune system booster best taken fresh. Not all Oranges are good for juicing though. If the right orange is used, you're sure to get a whole lot of nutrients from the juice. Careful though, Oranges have little seeds which can be choked on if swallowed especially by little kids.
Apples
Apples are one of people's favorite fruit for juicing. They are known for their anti-inflammatory properties. They are packed with sodium and fiber which help to fight allergies. However, apple juice shouldn't be taken too much because its sugar and simple carbohydrate content are both on the high side.
Mango
Just like the fruit itself, mango juice is delicious and rich. It is greatly loved by kids and quite easy to make. Mangoes contain antioxidants that have been confirmed to fight asthma and heart diseases. They also help strengthen eye health. The fruit can be made into smoothies or mixed in with lemonade as another option. Make sure to properly and completely peel off the skin of the mangoes or you could be exposed to Urishiol, a toxin found in the skin which is not appropriate for the body.
Blueberries
Blueberries are full of essential B vitamins along with antioxidants. Contrary to their size, they provide a whole lot of nutrients to the body. They can help fight cancer, prevent depression and protect against aging. To get enough juice from blueberries, you'll have to get a very large quantity of blueberries.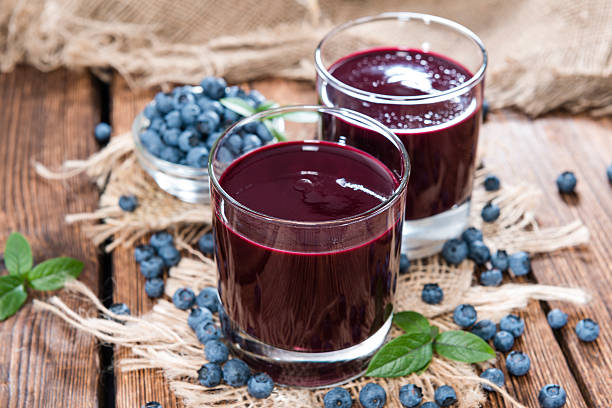 There are a whole lot of fruits that can be juiced and enjoyed. These are just a few options which you can start from. Meanwhile, you can also toss several fruits together and juice. There's beauty in variety after all. Take a cold glass of juice today to cool your nerves!.